One of Coronation Street's major storylines of spring will unravel tonight as Jason Grimshaw receives the shock news that his father Tony has passed away from a suspected heart attack, with his mother Eileen having the devastating task of breaking it to him.
The double bill, which airs tonight at 7.30pm on ITV, will divulge facts concerning Tony's death including the grim revelation that he may not have been discovered for three days. Jason therefore loses the plot and takes it out on everyone around him as he feels the guilt of not finding out about his father's wellbeing sooner.
Ryan Thomas, who plays Jason, recently said of the major storyline: "Jason's devastated - his mum tells him and it's complete and utter shock and disbelief," Radio Times reports.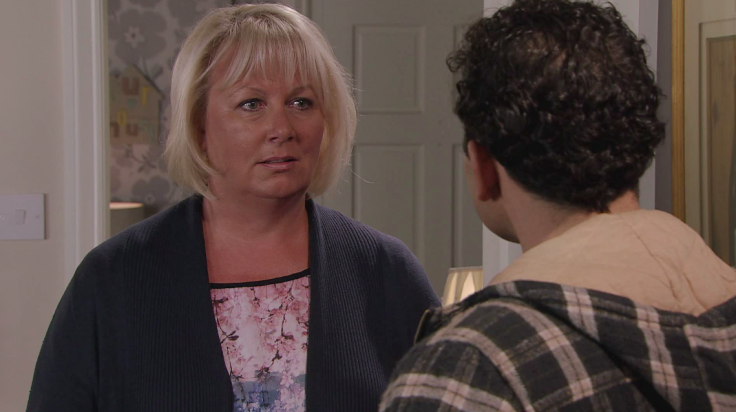 "It's very upsetting for him. It is completely out of the blue - it isn't like he has been ill and they have been expecting it. It comes as a real shock and the knock-on effect is huge," he added.
IBTimes UK also reported last week that following the news of his father's death and alleged big inheritance, the cobbles resident villain Phelan will try and pocket Jason's new-found fortune as he worms his way into the family, even moving into the Grimshaw household.
Elsewhere in the soap, Nick Tilsley has a few angry outburst as he suffers with the notion that he will never fully recover from his brain injury. His relationship with fiancée Carla Connor hangs by a thread as his tempestuous behaviour leaves her petrified of him.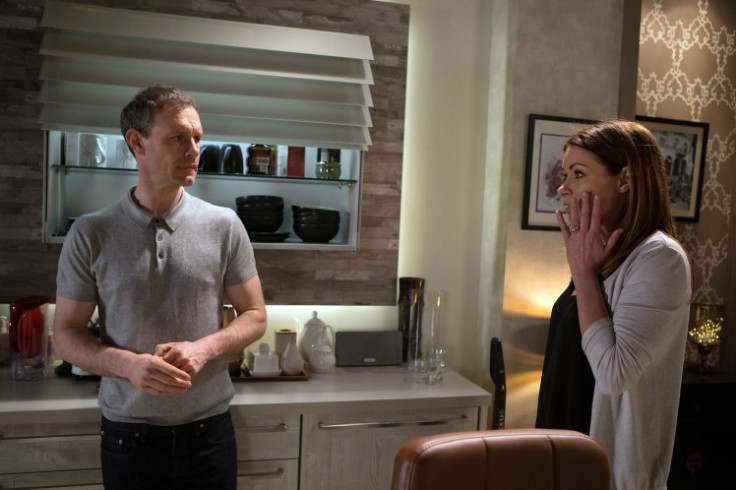 Following an accident where he pours boiling water over his own hand, Nick throws his toys out of the pram and hurls his coffee mug at the wall. It all gets nasty when one of the broken pieces grazes Carla's face and the pair are left shaken up from the explosive incident.
But will Nick confess to Carla about his reasons for losing his marbles, or will they call off their engagement once and for all? Things were already on the rocks given Carla's affair and concealing it from Nick, and if he goes mental over boiling water, we dread to think what he will do if/when he finds out about her infidelity.
Watch some of these scenes unfold tonight (25 April) at 7.30pm on ITV.