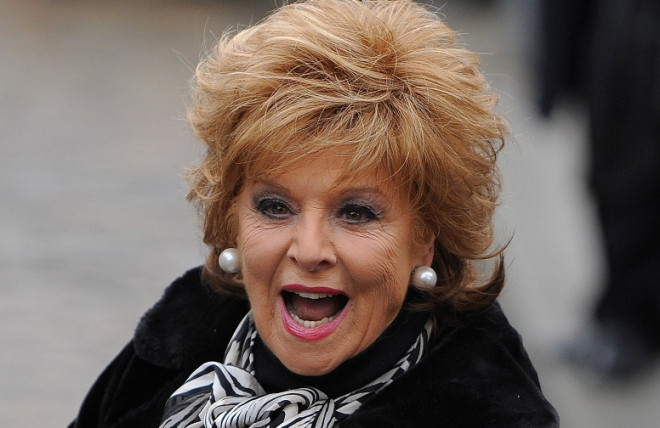 Cornonation Street veteran Barbara Knox has been arrested for drink-driving after she reportedly burst in to a police station shouting "do you know who I am!"
The actress, 80, was breath tested by officers in Knutsford after driving to a police station where her daughter Maxine Ashcroft was being held for the same offence.
Tests revealed Knox was nearly three times over the drink-drive limit.
The octogenarian was reportedly displeased after her daughter was pulled over on suspicion of the same offence while Knox was being driven home by her in Knutsford, Cheshire.
OAP Knox demanded police released Ashcroft, 56 - but soon found herself under arrest instead.
A source said: "Barbara wasn't happy her daughter had been arrested. She kept yelling: "do you know who I am?
"She turned up at the police station knocking the door demanding her daughter be released. But the officers suspected she had driven to the station herself so they arrested her as well."
A Chesire police spokesman said: "An 80-year-old woman from Knutsford later arrived at Knutsford Police Station and was also arrested on suspicion of drink-driving."
Knox was later released on bail pending further enquiries. Her daughter Maxine was slated to appear at Macclesfield magistrates court next week.
Knox has spent 40 years on Cornonation Street as Rita Tanner. The show has been rocked by sex claims and a 'rape rap' scandal which forced actor Tom Duckworth to quit the show.
An ITV spokesman said: "This is a personal and private matter."