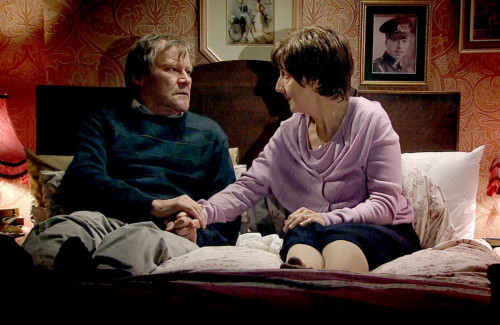 TV soap Coronation Street is set to screen the suicide of a much loved character amid warnings from experts about the risk of real-life copycat cases.
Hayley Cropper is due this week to take her own life to escape the suffering of pancreatic cancer on Britain's most watched soap opera.
The storyline by ITV has been attacked by alarmed critics for "normalising" suicide as a treatment option for chronically or terminally ill patients.
But a poll in The Sun national newspaper found that nearly three-quarters of British people support the option of patients being able to take their own lives - or getting assistance to do so if they do not want to live any more.
The practice is illegal in the UK but a Bill in the Lords is set to challenge the law.
ITV consulted the Samaritans on how to handle Hayley's death. The charity warned producers that copycat cases were a risk. Programme makers did not show the charity the as yet unbroadcast death scene.
A Samaritans spokeswoman told IBTimes UK: "There is always a risk of copycat cases in any storyline like this. We gave advice on the portrayal of the actual suicide itself, information around the method and what is realistic – the devastation left behind, plus what's going through her mind before and her husband's mind afterwards.
"By showing the devastation it may help people to consider other options. The Samaritans would not encourage people to choose suicide as an option. What's important is to portray what happens after."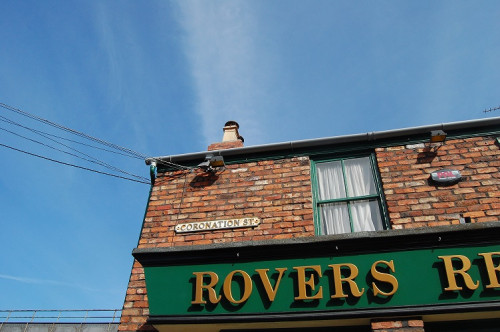 Coronation Street producers insisted that the suicide was treated sensitively, with all points of view explored in the show.
But patients group Care Not Killing said that copycat cases were a real danger. It called for greater focus upon Britain's network of hospices and palliative care homes.
Spokesman Alistair Thompson told IBTimes UK: "What we see is that research and evidence has been sacrificed for good telly. If someone has suicidal feelings they need help and support, not help to kill themselves. That's what we should be talking about.
"It's dangerous to sensationalise or normalise suicide as a way of treating illness. You have to handle this very carefully, yet this is on the UK's favourite soap and it's going out before the watershed."
Coronation Street producer Stuart Blackburn defended the suicide storyline. He said: "This is a very sensitive issue and we will be exploring the effects of her decision on husband Roy who has a huge emotional and moral dilemma over her choice to die this way.
"Not everyone will feel Hayley's decision is the right one and we fully respect this. For that reason we will be exploring both sides of the debate on screen."