Actress Jane Danson, who plays Leanne Battersby in Coronation Street, has revealed her heartbreak over suffering a miscarriage.
The 38-year-old star, who has acted on the soap since 1997, has discussed her devastating loss two years ago as her character on screen continues to flourish through her own pregnancy.
Danson, who admits the current storyline has been hard to deal with, said: "I kind of feel in a good place to say it, but I actually did lose a baby a couple of years ago. So [Leanne's pregnancy] does make me quite sad."
She added: "I've been asked the inevitable questions over and over: 'Would you have another baby?' and I just feel now it's a good time to say that it is close to my heart.
"But it's Leanne going through it, not me."
Despite going through a traumatic miscarriage, Danson is the mother of two sons, Harry, 10, and Alfie, seven, with husband Robert Beck. Her close family around her has made her "one of the lucky ones," she claimed.
She added: "It's fine because I've never talked about it, but I just feel that now it's a good time to say that it's something that Leanne has always wanted and I know how that feels but I'm very lucky.
"I've got two wonderful children so it is something that has been quite difficult, but at the same time I know how lucky I am."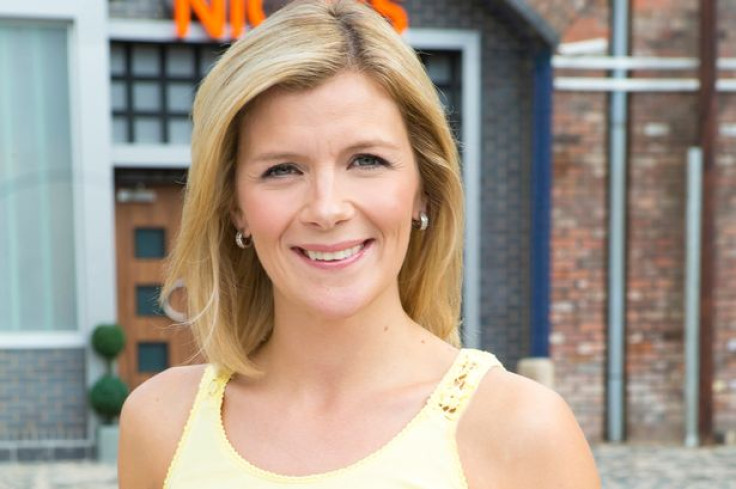 Aside from her pregnancy in the soap, it is set to get more intense after the return of her character's sister, Toyah. Georgia Taylor, who plays the sister that fled the Street with boyfriend Spider 13 years ago, said of her comeback: "Toyah's been having a tough time with her husband Toby.
"She's trying to pretend everything is ok, but when she has a big bust-up with Toby on Christmas morning, she ups and leaves.
"It's like sticking a plaster over their wounded marriage and she thinks: 'If I'm with my sister and Simon, we'll have a jolly time.' She's reached a crossroads," she added.
But Toyah's surprise arrival comes at the worst possible time for Leanne. Danson said of her character's shock: "Leanne's got enough on her plate with Nick's paranoia over Peter."
"Peter is always the thorn in Nick's side at the best of times, but especially over Christmas."
Read the Coronation Street Christmas spoilers here.
Coronation Street continues tonight at 7.30pm on ITV.