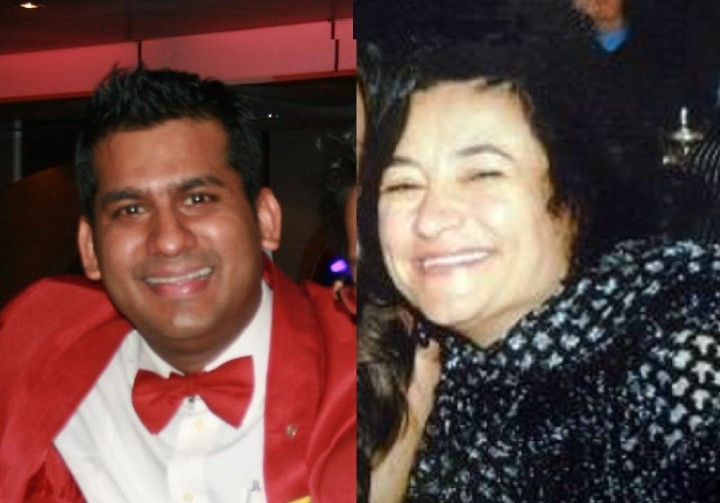 Remains found near the salvaged ocean liner Costa Concordia might not be those of Russel Rebello and Maria Grazia Trecarichi, the last missing victims of the ill-fated voyage.
Italian officials in charge of the salvage and search operation have aired the possibility that bones found by scuba divers near the fourth deck might not be human.
"At this stage it's not possible to say if the osseous remains discovered near the Concordia are of human origin, let alone to whom they belong," Franco Gabrielli, the head of the search operation, told Ansa news agency.
Another official suggested that the remains were animal in origin, AdnKronos news agency reported.
Gabrielli urged caution as DNA tests on the bones had not been carried out.
"I got a call from a Costa Crociere [the shipping line] official who told me they found human remains. It gave me new hope," said Trecarichi's husband, Elio Vincenzo.
Rebello, a 33-year-old cruise waiter from India, was last seen making his way to a muster station at the restaurant at the back of the ship after he helped numerous passengers to safety.
Trecarichi was on the cruiser to celebrate her 50th birthday with her 17-year-old daughter Stefania. They had boarded different lifeboats because Trecarichi was cold and had gone below deck to fetch a jacket. Stefania survived.
Costa Concordia captain Francesco Schettino is facing charges of manslaughter, causing a shipwreck and abandoning ship.
At his trial in Grosseto, Tuscany, the captain, who denies the charges, blamed Costa Concordia's Indonesian helmsman Jacob Rusli Bin for the disaster.
Rusli Bin is one of five Costa Crociere employees who were granted plea bargain deals in return for milder sentencing in a separate proceeding.
More than 60 people were injured as the Costa Concordia crashed into a reef, took on water and capsized off Tuscany's Giglio island in January 2012.
The ship was set upright in an unprecedented salvaged operation known as parbuckling earlier this month.
READ MORE: How Italy Returned to an Even Keel After Costa Concordia Disaster