As millions of Americans are left reeling from Donald Trump's victory in the race for the White House, many already have one eye on the 2020 US presidential election – and a particular candidate in mind. The current First Lady, Michelle Obama, is the name on many people's lips to challenge the Republican in four years' time.
Having not even left the White House yet, the calls on social media for Obama to run for commander in chief underline her huge popularity. Thousands have tweeted using the hashtag #Michelle2020 and while many are light-hearted, others seem to be quite serious about the prospect.
"So......we may have to start gearing up for Michelle Obama to run in 2020, can we get that campaign started now," wrote American TV personality, Tami Roman.
Another commentator said: "The only potential future candidate qualified to resolve the US economy is Michelle Obama."
During the election campaign, Obama threw her support behind Democratic nominee Hillary Clinton and delivered a memorable speech at the 2016 Democratic National Convention in Philadelphia, which was widely praised.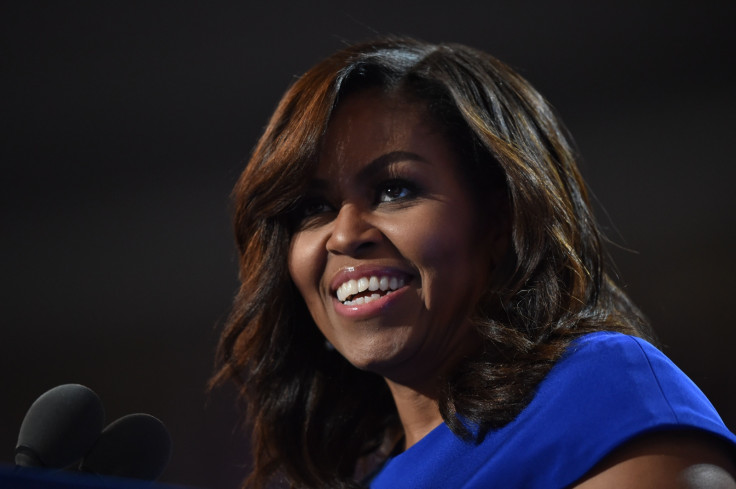 As the presidential election campaign became increasingly bitter, Obama stepped onto a podium at a campaign rally for Clinton in New Hampshire to speak out against Trump's lewd and sexually suggestive comments about women which were caught on tape.
"This is not normal," Obama said at one point. "This is not politics as usual." She went on to insist that "strong men don't need to put down women to make themselves feel powerful."
The Obamas are due to leave the White House in January and while the current president is constitutionally barred from seeking a third term, many are looking to the First Lady as a potential leader. However, it remains to be seen whether Michelle Obama will emerge as a contender in four years' time.