X Factor may have found an international superstar in Saara Aalto who has signed an epic five-album deal with Sony Music. The Finnish singer has wasted no time launching her music career having already worked with Cheap Thrills hitmaker Sia while US star Adam Lambert is rushing to work with the newcomer.
Despite finishing second to X Factor winner Matt Terry, the 29-year-old singer has a promising start in the pop industry after signing a deal with both Sony Music UK and Sony Finland. It is believed Aalto will still have close ties to Simon Cowell's Syco label which is housed under Sony.
Announcing her exciting news, Aalto told The Sun: "I'm now working with some of the best songwriters in the world and Sia has written a song that has been given to me. Oh my God, it's just insane. I think Sia is a pretty good reference for me because her way of ­singing and the way she composes the melodies and writes the lyrics is very similar to what I've always done."
Explaining how she relates to Sia, Aalto said: "I describe my own music as epic love pop. I don't want to sing about going to a party with friends, I want to sing meaningful songs that can inspire people and I think Sia's songs are really deep. Chandelier is about young girls who think they have to please others to be loved and that really touched me. The lyrics are so inspiring and life-changing."
Aalto is currently in Helsinki but will head over to Los Angeles in January to work with prolific songwriters Diane Warren and David Foster, who have worked with legendary musicians like Celine Dion, Beyonce and Madonna.
Sia is not the only musician keen to get in the recording studio with Aalto as Adam Lambert proved to be a fan after duetting with the singer during the X Factor finale. Discussing their new friendship, Aalto revealed: "Adam and I have been tweeting and ­sending some Instagram messages to each other. He used to have a Finnish ­boyfriend so he has a connection and can even speak some Finnish things. We immediately connected and ­hopefully in the future we can work together – he said it would be really nice to do something together so let's see."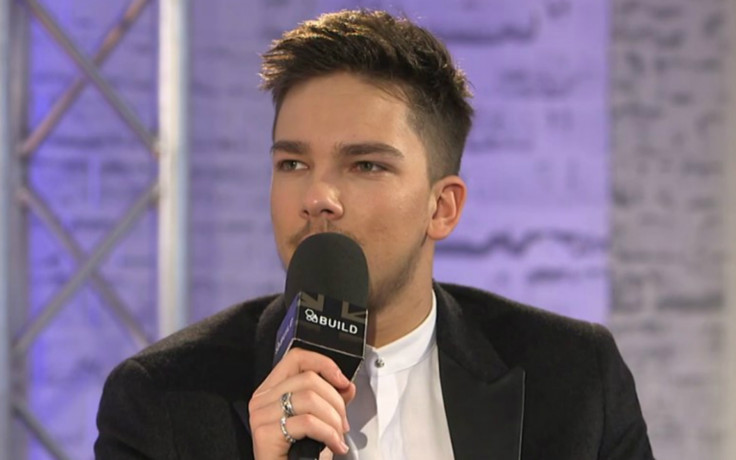 Aalto's major record deal and international appeal could possibly trump that of X Factor champ Matt Terry, who is signed to Sony's RCA Records. Terry, 23, will also have to contend with his former fellow contestants Honey G and boy band 5 After Midnight who have signed to Cowell's Syco.
Watch Saara Aalto sing Sia's Chandelier on The X Factor: