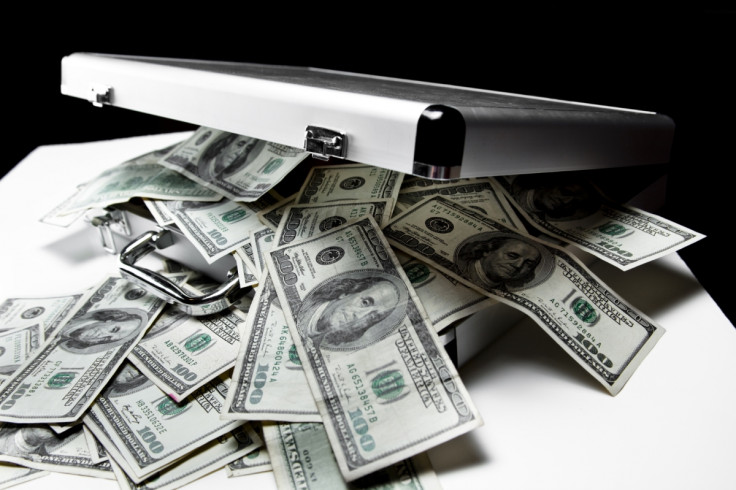 Last week, my co-founder and I made an announcement that surprised many of our staff and peers. This moment in a company's history is one that many business founders work so hard for and would jump at – while smiling all the way to the bank.
We revealed we had recently rejected a buyout offer for our company in excess of $100m (£69.7m). Instead of turning our backs on our product and our consumers, we have elected to continue to grow the business we have spent the past 15 years building. Despite the dizzying sum on the table, there are no doubts over our decision. In the current global economy, there is huge potential to thrive without the need to sell to more established conglomerates. But it is time for us to prove it.
Though walking away from a nine-figure payout is not something you would relish explaining to your accountant – or spouse – evidence is beginning to mount that suggests rushing into a sale may be a decision business founders regret. Growth opportunities linked to external investment are undeniable, but there exists an ignored truth that fast-growth companies are capable of benefiting more from exploring organic methods of expansion.
For example, in late 2013, Evan Spiegel, co-founder of social photo-sharing app Snapchat, disclosed a $3bn (£2.1bn) buyout offer from Facebook had been rejected, telling Forbes the "short-term gain" of selling was not worth giving up the business.
His remarks were greeted with widespread scepticism but two years on, even the most conservative estimates now place Snapchat's value at more than $12bn (£8.4bn) – a staggering four times what was offered by Zuckerberg in 2013 – following the introduction of a number of new features aimed at increasing revenue. Here exemplifies a reality that British businesses need to wake up to – a lucrative offer from a major player is not just a flattering endorsement, it is a tell-tale sign of weakness. There is blood in the water, and it is time that British firms became the sharks.
Eric Schmidt, the co-founder of Google, explained recently that the UK's burgeoning technology sector is being stifled by an entrepreneurial culture geared towards "selling-up". He suggested the biggest block to Britain establishing £100bn global businesses is a tendency to cash-in when the big boys come calling – a trend we must overcome.
With a large domestic market to take advantage of, and the UK's outstanding connections to international commerce, especially with the European Community, nothing stands between budding tech start-ups and global success except a defeatist mentality. We can be world-beaters, so why settle for $100m?
Any enterprise going through a sale process should use it as a chance to evaluate the shortcomings and successes of their business model, as you'll never be in front of a more critical audience than one that is trying to beat you up on price.
This poses an opportunity to learn about the company and its market from a different perspective, providing a multilayered understanding of its actual and potential direction and value. Ultimately, interest from investors may deliver the tools and ideas needed for founders to take their product to the next level independently. In doing so, the decision not to sell can be as important as the decision to cash in.
In our case, the negotiations made us realise that, instead of selling, we would be better to capitalise on the goodwill, reputation and installed presence that we have with our customers and to use that to create a much more complete portfolio of services for them, rather than selling up and starting from scratch again. But ending the early selling fashion is not enough to ensure British businesses establish international dominance. The reluctance to reorganise and innovate must also be redressed.
In 1997, Steve Jobs, returned to find Apple in a state of financial confusion. Given a full mandate to apply a unique vision, he stripped the company back to its basics, focusing on making innovative and attractive products that met needs the consumer hadn't previously known they had. Too few UK-based firms are following this formula and shaking up their framework. For fast-growing businesses in the technology sector, having the competitive edge is everything, while just "playing-safe" will never get you anywhere; it is evolution or extinction and risks are essential for progression.
Fundamentally, British industry needs a revolution. A serious confidence surge is required to enable us to avoid premature "sell-up" and grow companies to their full potential. It's time to take advantage of investment interest in a new way, ignoring the flashing lights of immediate fortune in favour of learning how to develop a company independently and access the real wealth that lies therein.
Technology is one of the most dynamic and competitive sectors there is, where efficiency and evolution are crucial to staying ahead of the game, so stirring the pot for a fresh perspective can be key to taking that step from being a great business to a dominant force.
In short, to reject investment and succeed, a business needs the whole package: guts, innovation, and drive – characteristics that we hope to inspire in other founders.
So, why did we walk away from $100m? Because this is our business, and we're not done yet.
Guy Mucklow is president and co-founder of PCA Predict, a tech start-up that allows firms to log customer data.