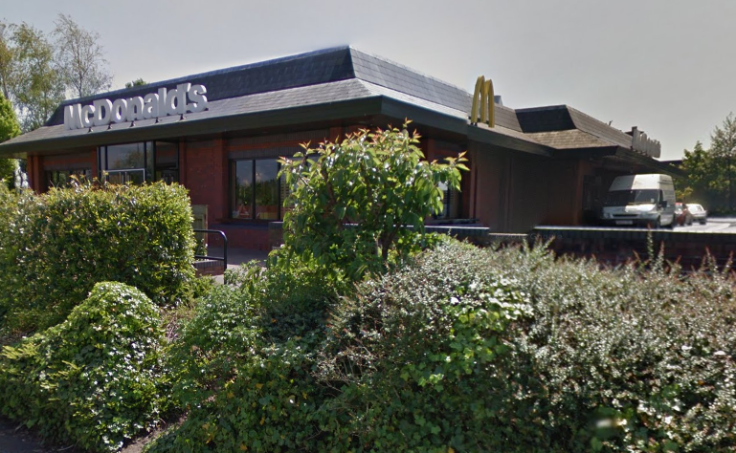 A Swansea couple have been slammed by a judge for their "animalistic lust" and turning their car into a "human zoo" after they were caught having oral sex in a McDonald's car park. The details of the public display were laid bare before the Swansea court as Lisa Gray, 28 and Rhys Higgins, 24, were sentenced to four months in jail, suspended for 12 months, after being found guilty of committing a lewd or obscene act.
Gray, a mother of one, was seen poking her feet out of the driver's side window as she performed oral sex at 4.30am in the fast food restaurant's car park. Staff who alerted authorities stood just feet away as the couple, believed to be intoxicated, kissed and embraced as they waited outside the collection window.
The prosecution said: "Gray put her hands into Higgins lap just yards away from staff. She received encouragement from Mr Higgins to perform a sex act. The public display was caught in a 20-minute CCTV video at the scene, the Daily Mirror reported.
In her defence, Gray claimed an ashtray had spilled cigarette ends in the footwell of her car and she was on the floor trying to pick them up.
Judge Paul Thomas QC said: "Your animalistic lust led to two of you to lose any shred of dignity and self-respect. The two of you turned yourself and your car into a human zoo.
"Your act led to the disgust and horror of staff who had been a matter of feet away from what you were doing. It wasn't just something that happened in the spur of the moment as it carried on for 20 minutes."
The pair had previously admitted the charges against them and were released on bail a month ago. Gray has subsequently been banned from going out at night.
The Swansea couple were not the only pair from the Welsh city to be caught having oral sex in public. Lisanne Beck, 47 and Simon Murphy, 48, were fined £1,000 each after they engaged in the sex act in crowd at a Hyde Park gig in September 2014. One onlooker filmed the event.