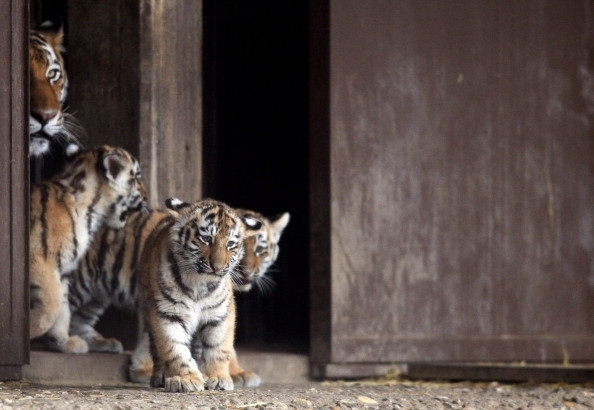 A 93-year-old American widow of a German Jew who fled Nazi persecution is leaving $22m (€18.5m) in her will to Cologne Zoo.
Elizabeth Reichert told the Koelner Stadt-Anzeiger newspaper for the western German city it was always her late husband Arnulf's wish to donate their money to the zoo.
Reichert and Arnulf were both born in Cologne, and met in 1944 while he was hiding from the Nazis.
"We never forgot Cologne," said Reichert, who added she knew many Jews who lived secretly during the war in Cologne.
The pair married a year after the conflict ended and moved to Israel, before later going to the US, and settling in New Jersey.
Reichert initially worked as a hairdresser, while her husband found work for a wholesaler selling pets and pet supplies, before setting up his own supplies outlet and making his fortune.
Reichert's method for amassing a fortune seems disarmingly easy. She said: "We worked twelve hours each week for seven days, and did not spend much."
Shortly before her husband died in 1998, the childless couple agreed to leave their cash to the Cologne Zoo after both of their deaths.
"When you start thinking about who you want to leave your money to, memories play a big role. With the zoo, the money is well spent," Reichert said.
But for the last two years Reichert has been sending the zoo $6,000 a month as part of a trust she has set to administer her bequest. The entire sum will be donated after her death.
The couple have a long connection with the zoo, dating from 1954 when they sponsored the zoo's acquisition of soft-shell turtles.
Zoo director Christopher Landsberg has invited their benefactor to a number of special events over the last two years so she can see where her money is being spent.
But Reichert declines all invitations saying that although she still drives, overnight stays in hotels have become too strenuous.
"What am I going to do?", asks a level-headed Reichert.