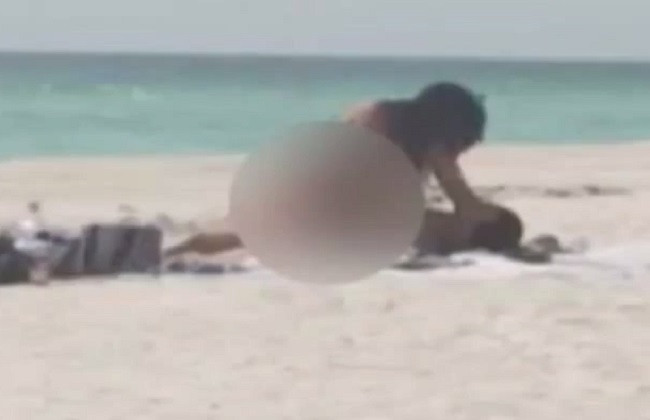 A couple found guilty of lewd behaviour for having sex on a Florida public beach in full view of a summertime crowd could now face up to 15 years in prison.
Jose Caballero, 40, and Elissa Alvarez, 20, were each convicted of two counts of lewd and lascivious behaviour for having sex on Bradenton Beach last July while adults and young children, including a 3-year-old girl, looked on.
An angry grandmother on the scene filmed the couple, and the raunchy video was replayed in court showing Alvarez moving on top of Caballero. The two will now have to register as sex offenders.
Prosecutors intend to pursue a stiff sentence against Caballero who has already served eight years in prison on cocaine trafficking charges, and it's likely he'll get the maximum 15 years, defense attorney Ronald Kurpiers told the Miami Herald. Alvarez has no other convictions and will probably be handed a far lighter sentence.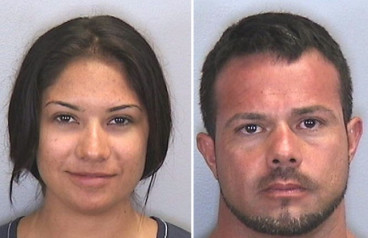 The rigorous prosecution of the couple was necessary to send a message, said Assistant State Attorney Anthony Dafonseca. "You want to make sure that this isn't something that just goes by the wayside. And that it is well known to the community, what will be tolerated and what won't be," he said. "You think about 2:30 in the afternoon on a crowded beach, it takes a certain kind of person to do that in front of children only feet away."
The popular tourist beach is located on Anna Maria Island in Manatee County in southern Florida.
The jury spent just 15 minutes deciding to convict the couple after the two-day trial. The defence argued that the two were simply being amorous and playful, not having sex, and that Alvarez was attempting to "nudge" Caballero awake as he slept in the sand.
"Did they try to cuddle, or do it discreetly? Did they go in the water, where people couldn't see?" State Attorney Ed Brodsky asked the jury. "Did Ms Alvarez try to drape a towel over herself, or anything? They didn't care."
Kupiers said his clients were "devastated" by the decision. Caballero's mother described him as a "great person". There are "other things out there we need to worry about, and they're still loose, people who have done worse stuff", she added.