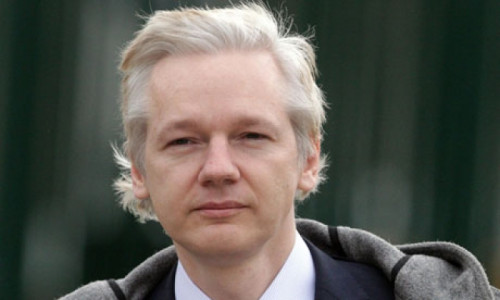 Prosecutors in Sweden should come to England to question Julian Assange over sex attack allegations, politicians in the country have said.
Members of parliament in Sweden have told investigators in the case they should accept Assange will not be leaving the Ecuadorian embassy in Knightsbridge, London, any time soon.
The Wikileaks founder is wanted in connection with alleged sexual assaults on two women in Stockholm in 2010. Assange claims the case is politically motivated and fears authorities in Sweden would hand him over for extradition to the United States over the publication of secret US government files by Wikileaks.
Australian Assange has been holed up in the embassy since June 2012 and his only personal appearances have been on the building's balcony to deliver speeches to supporters.
Swedish politician Staffan Danielsson said: "It is in the interest of everyone involved in this process that the prosecutor reaches a conclusion to either file charges or dismiss the case, and it is obvious that Assange will not come to Sweden," reported The Times.
Police officers have been on guard around-the-clock in wait for Assange in an operation costing around £3m. But there has no sign he intends to end the stakeout.
Lawyer Anne Ramberg said: "You have to be a bit pragmatic to put an end to such a circus. They should have headed to London to interrogate him."
However Sweden's prosecutor-general accused politicians of interfering in judicial matters.