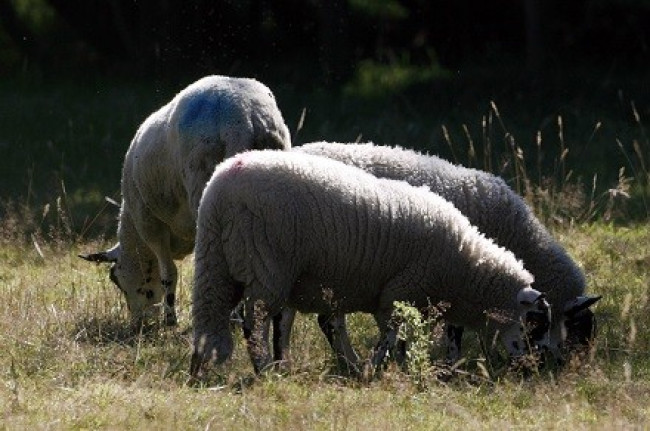 Four men have been arrested in Coventry after two sheep were found hidden in the back of a van.
Northamptonshire Police stopped the van along the A5 in Weedon, near the Narrowboat Inn, just after midnight on Wednesday because it had a broken headlight.
When they stopped the vehicle to speak to the driver about the defective light, they noticed the three men inside were very muddy.
After hearing noises in the back of the vehicle, an officer investigated and found another man with two tethered sheep.
There was also a collection of machinery, including a generator, a compressor and a jerry can, which officers believe were stolen.
All four men are - from Romania but now living in Coventry - were arrested on suspicion of theft and the van was seized.
A temporary home for the lamb and the ewe was found at a nearby farm and the sheep was later identified by its tag.