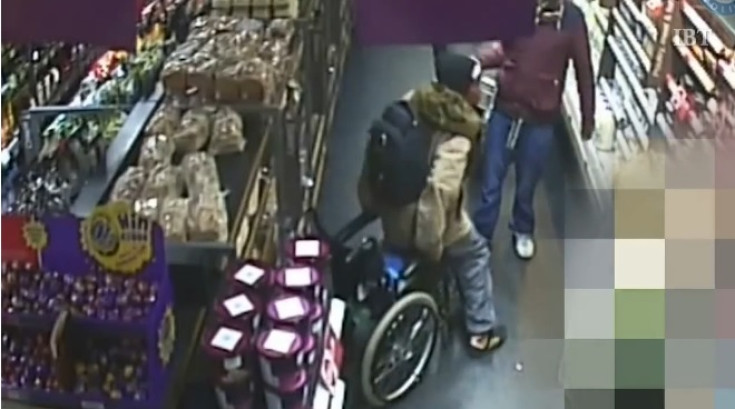 A woman from Coventry has been charged with a 'Little Britain" style shoplifting in a Marks & Spencer after she allegedly feigned disability to steal from the store.
West Midlands Police released CCTV footage showing a couple at the service station store on the A45 in Finham loading a rucksack with food items before leaving without paying.
The woman was seen being pushed down the aisle in a wheelchair by a man before standing up to raid the shelves.
The theft was compared to the antics of characters Andy Pipkin and Lou Todd - played by Matt Lucas and David Walliams respectively - whose Little Britain sketch sees wheelchair-bound Andy make a series of escapes while Lou's attention is diverted.
Leoni Clare, from Masser Road, Holbrooks, was charged with theft and has been bailed to appear before Coventry magistrates on 20 February.
The unemployed 28-year-old was also charged with a further shoplifting offence from a pharmacy in Jubilee Crescent.
Police continue to search for the man and are asking anyone with information to contact them on 101.