Creator of Russian 'selfies with dead' competition defends pictures as 'art'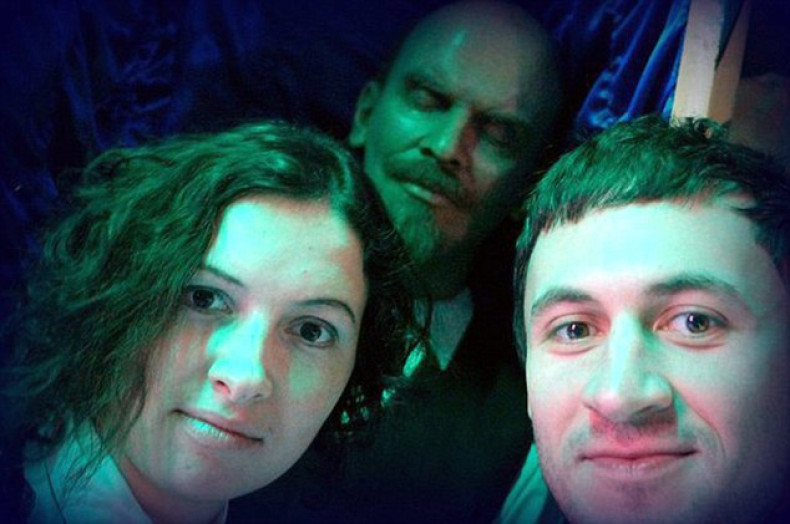 The moderator of a Russian social media community offering cash prizes for the best selfies taken with dead bodies has defended the site, describing the pictures as a "kind of art."
A police spokesman in the northern city of Syktyvkar told reporters they had launched an investigation into the "Selfie with the Deceased" community on popular social networking site VKontakte, after a reward was offered for the best selfie taken with a 13-year-old girl killed in a road accident. Relatives of the girl said they were afraid her funeral would be disrupted by people attempting to take photographs, and had to hire guards to watch the coffin.
The group offers between 1,000 and 5,000 rubles (£10-£49, $15-$76) for the best shot, and encourages those submitting images to be smiling in the picture because the deceased "has gone to a better place".
On 18 August, the group was still operating, with updates from site administrators and enquiries about the rules for entering the competition. A moderator using the name Alfred Polyakov told media he is an academic from Donetsk and created the community in July. In an interview with Russian website Portal Progorod Syktyvkar, he described the submitted pictures as "memorable and very touching."
He said the community, which has more than 500 members, was "absolutely clean" before the law and all people submitting photographs were made to undergo an identification process, in which they provided proof that the relatives of the deceased agreed to the photograph being submitted. "We believe a selfie with the deceased is a certain kind of art," he said.
Polyakov said he is interested in challenging attitudes to death, which he described as an "interesting aesthetic and social phenomenon" and compared the photographs to "post-mortem" photography popular during the Victorian era.
Syktyvkar police spokesman Alexander Shidyusov told AFP on 16 August: "We are working to elucidate the circumstances surrounding these reports and trying to determine whether one individual or a group of people are behind this."