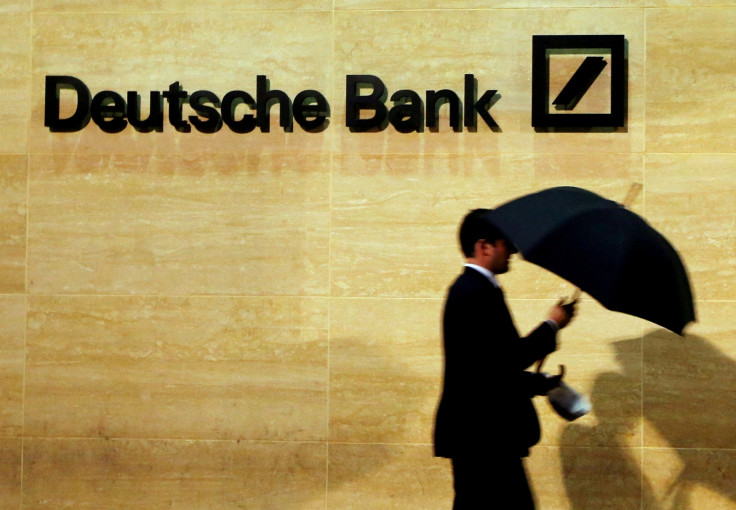 Deutsche Bank and Credit Suisse have been handed a combined penalty of more than $12bn (£9.8bn, €11.5bn) by the US Department of Justice (DoJ) over their sale of US toxic debt.
The penalty is a major blow for both lenders, which are among the biggest investment banks in Europe but have struggled to address profitability issues recently.
On Friday (23 December), Deutsche Bank announced at its Frankfurt headquarters that it had agreed a $7.2bn settlement with US authorities over the sale and pooling of toxic mortgage securities.
Hefty as the fine is, it provides a bit of relief for the German bank, given the DoJ had been asking for twice as much in September.
Meanwhile, the Swiss lender said it will pay $2.48bn to settle claims it misled investors in the lead-up to the 2008 financial crisis over the sale of residential mortgage-backed securities (RMBSs). Credit Suisse will also pay $2.8bn over the next five years in a bit to offset the impact on customers, although it added the deal remained subject to approval by its board.
"Credit Suisse will take a pre-tax charge of approximately $2bn in addition to its existing reserves against these matters," it said in a statement.
"This will be taken in our fourth quarter 2016 financial results."
That will bring the total fine handed to the lender, which in November raised litigation provisions by CHF357m (£284.2m), to just over $5bn, in line with the DoJ's demands of a payment between $5bn-$7bn.
Meanwhile, the DoJ has accused Barclays of using fraudulent means to sell RMBSs , in a fraud that is understood to have led to billions of dollars in losses to investors.
According to the suit filed in the US District Court in Brooklyn, the alleged fraud is said to have happened between 2005 and 2007. The complaint stated that Barclays, misrepresented no fewer than 36 RMBS deals, securitising over $31bn (£25.25bn) worth of mortgage loans.
However, the British bank on Friday rejected the US authorities' complaint, stating it would "vigorously defend" the case.
"Barclays considers that the claims made in the complaint are disconnected from the facts," the London-listed lender said.
"Barclays will vigorously defend the complaint and intends to seek its dismissal at the earliest opportunity."
Michael Van Dulken, head of research at Accendo Markets, said the banks' performance following the announcement highlighted investors had breathed a sight of relief.
"Deutsche bank shares rising 3.7% suggests relief at a good result and the affair being closed," he said.
"Credit Suisse shares flat implies an acceptable deal. Barclays falling 0.3% indicates some uncertainty about what it eventually ends up paying."