Credit Suisse Upgrades Share Targets of UK Recruiters as Labour Market Strengthens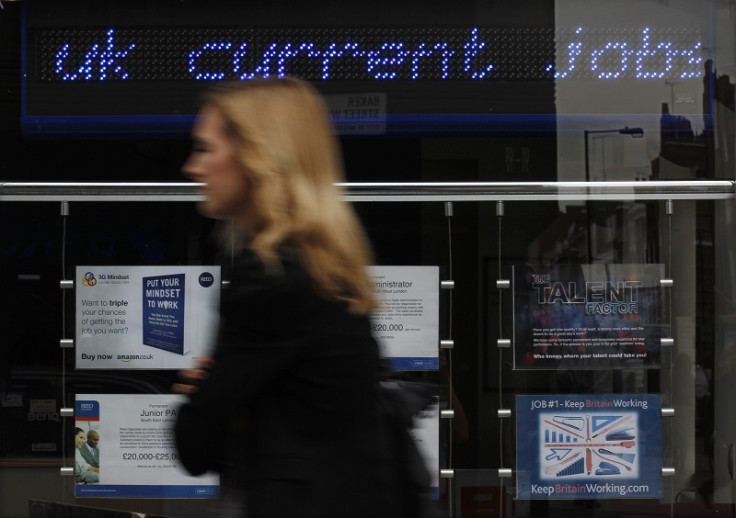 Some of the UK's top recruitment firms have been upgraded by Swiss banking giant Credit Suisse as Britain's labour market bounces back from the financial crisis.
Research analysts at the bank upgraded Michael Page International (MPI) to an "outperform" rating, meaning the firm is outdoing investor's expectations.
MPI currently has a 530p price target, up from its previous target of 490p.
The move means Credit Suisse's price target suggests a potential upside of 17.59% from the stock's previous close.
Shares of MPI opened at 466.00p on Thursday.
The bank also increased its price targets for other British recruiters, including Hays to 150p (up from 135p) and SThree to 450p from 425p.
Credit Suisse explained permanent recruitment markets have lagged temporary markets throughout 2013 as lack of client and candidate confidence "reigned supreme".
The bank said hiring intentions suggest that client confidence is returning as candidate confidence begins to improve through 2014 and job churn returns to the market place.
With that in mind, Credit Suisse suggested permanent markets will pick up strongly.
The news comes as research revealed more than a quarter of British workers plan to swap their job this year as the country's labour market bounces back from the financial crisis of 2008.
According to jobs site CareerBuilder UK, 26% of full-time employees plan to change jobs in 2014.
The research, which questioned 1,000 employees in the UK, also revealed that more than two in ten (23%) of workers have not decided if they will stay with their current employer or pursue another opportunity.
The study also found while 43% of workers report that they are not actively looking for new employment, they would be open to a new job if a good opportunity presented itself.
© Copyright IBTimes 2023. All rights reserved.