Demonstrators in Charlotte defied a midnight curfew and remained on the street protesting the fatal police shooting of Keith Lamont Scott and singing gospel songs.
Hundreds of people gathered for a third night of protests, despite the city being declared to be in a state of emergency, for a largely peaceful march that had members of the clergy and gospel choir in attendance.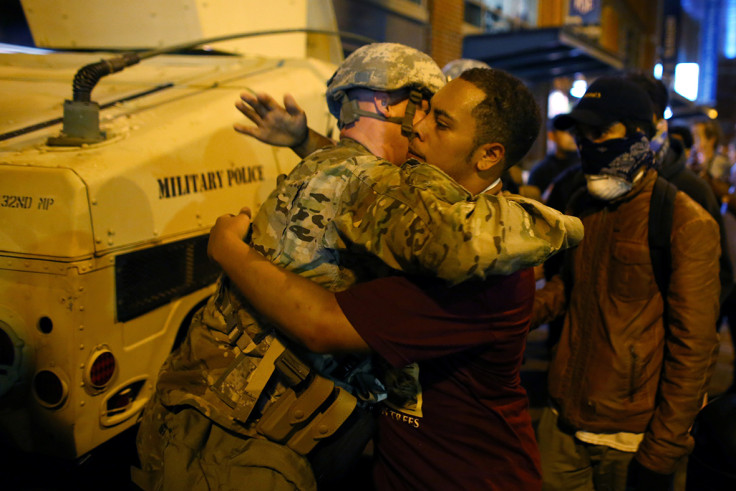 Scott, 43, was shot by police on 20 September, in an incident in which the police and the victim's family shared differing accounts of what happened.
According to law enforcement, while they were searching for a suspect outside an apartment complex in the city, Scott emerged from his parked car with a gun and threatened them. Scott was not the suspect they were seeking.
However, a woman claiming she is Scott's daughter has shared a video on social media in which she says: "The police just shot my daddy four times for being black."
She states her father, whom she describes as disabled, was waiting for a school bus to drop off his son and was sitting in his car reading a book. She said police tasered him and shot him four times as he emerged from the car.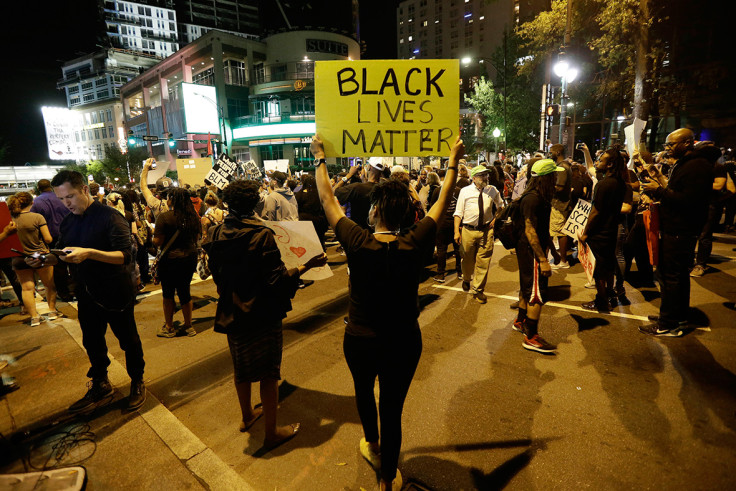 In the initial two nights of protests following Scott's death, one demonstrator was fatally shot and police fired tear gas at crowds, with violent demonstrations resulting in damage to shops and the closure of Interstate 85.
But despite North Carolina governor Pat McCrory declaring a state of emergency and the National Guard being called in to maintain order, protesters defied the midnight curfew in place – and police allowed them to continue to march peacefully.
Some of the demonstrators were seen offering members of the police and National Guard "free hugs" as they protested the police shooting.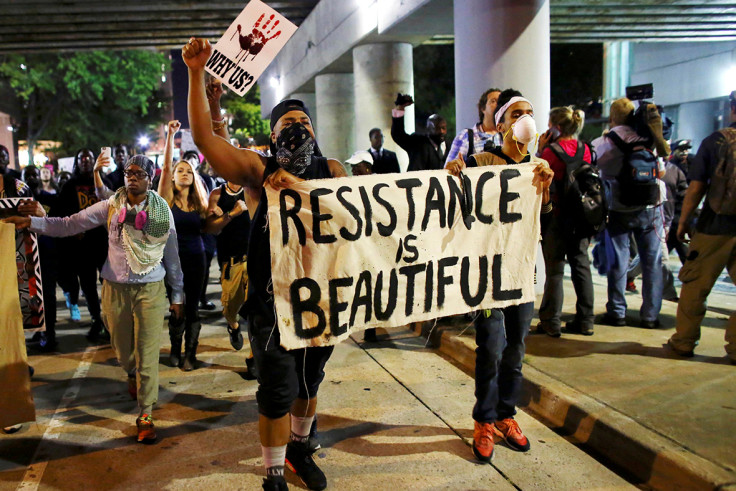 However, there was a brief stand-off with authorities after several demonstrators jumped on to Interstate 27 and were moved on as police intervened.
As the crowds continued to march past midnight, with scores of members of the clergy in attendance and gospel songs sung by the crowd, one protest leader told The Guardian their message must be heard.
"Don't forget our message," said a man known as Chewy Torres. "Last night the news showed us looking like looters. We have to know what we stand for. We have to respond with love."