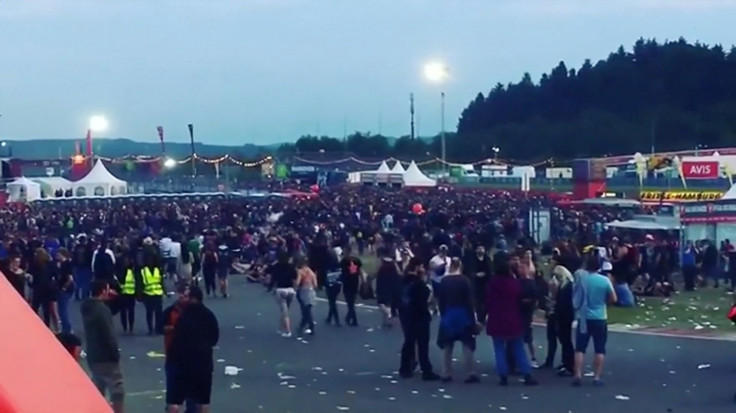 German music festival Rock am Ring has been evacuated amid fears of a possible "terrorist threat" it has been reported.
Crowds were gathered at the Nürburgring race track in western Germany for the first night of the three day event.
Officials have reported "concrete leads" of a possible terror threat. The Koblenz force said they could not "eliminate a possible terror threat. We are currently conducting a very intense investigation," they added.
The cancellation was announced on the Rock am Ring Facebook page.
A spokesman said: "Due to a terrorist threat the police have advised us to interrupt the festival.
"We ask all festival visitors to leave the festival site in a calm and controlled manner towards the exits and camping grounds. We have to support the police investigations."
Up to 90,000 visitors were expected to attend the festival with German hard rock giants Rammstein performing on Friday night. Macklemore and Bastille were also set to take the stage during the festival.
The crowds left the site calmly singing You'll Never Walk Alone, Sky News reports.
The terror alert comes less than a fortnight after suicide bomber Salman Abedi killed 22 people at a concert in Manchester. Security had been heightened at the German festival in the wake of the Manchester bomb attack.