Floyd Mayweather Jr and Conor McGregor's long-rumoured cross-code fight is on the brink of collapsing after UFC president Dana White confirmed he and the Irish lightweight champion are ready to abandon the deal this weekend. Talks over a fight are ongoing but 'The Notorious' is yet to agree a financial package with the UFC, who he is currently contracted to.
White wants a slice of the $75m (£58.4m, €69m) he expects McGregor to make from the fight – almost twice his earnings for the whole of 2016. Discussion regarding the figure are the major factor holding up negotiations with the Mayweather camp, who are growing frustrated over the delay according to Showtime vice-president Stephen Espinoza.
In an effort to force through a deal, White has set a deadline of Sunday (14 May) to come to an agreement over the purse split. But if a settlement cannot be reached by then he and McGregor will walk away from the offer to fight the unbeaten Mayweather, who is ready to end his latest spell in retirement.
"I think Conor would think that way too," White told CBS Sports Radio when asked if he is ready to turn his back on the potential fight. "This has nothing to do with Mayweather's side, this is on our side. Conor just had a baby and anyone who has had kids knows what it is like running up to that. I plan on having this thing locked up by this Sunday and then moving on to Team Mayweather and starting a negotiation with them. If we really do get it done in that time frame, then this thing could possibly happen.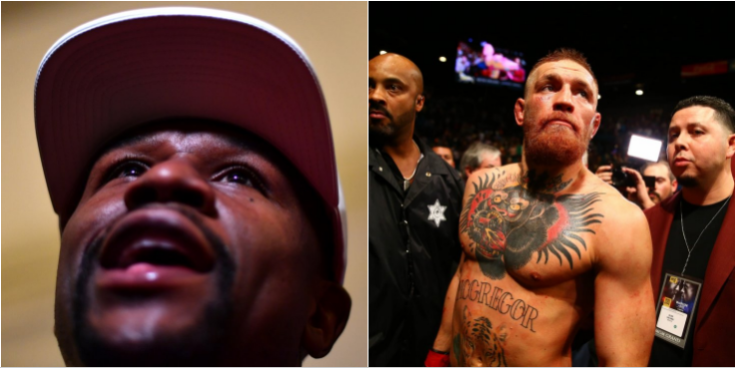 "But again, I still need to go negotiate with [Floyd Mayweather's team]. There's no guarantee that we're going to come to a deal. Yep absolutely [that is the deadline]. I think [the chances of a deal being agreed are] pretty good. Hopefully Monday I am going to sit down to negotiate with Team Mayweather. I can't keep messing with this thing, I have to run my own business. I have to focus on other things that are going on around here."
White had pencilled in Mayweather vs McGregor for 17 September but has been forced to U-turn on those plans after Canelo Alvarez and Gennady Golovkin's eagerly middleweight title showdown was confirmed for the same date. Though the UFC chief had not reserved the date with the MGM Grand in Las Vegas, he admits his team are to blame for losing the date to Golden Boy and K2 – the promotion companies of the two fighters.
"That was the date were shooting for," he added. "The MGM had not held the date but that is the date we were shooting for. I didn't see any big fights coming up that we couldn't have taken the date from if they ended up with that date. But then they come up with Canelo and Triple G which is a real fight. Life waits for nobody. We should have moved faster, we should have moved further along in the negotiations and it is our own fault."