UFC president Dana White has admitted that he could eventually walk away from difficult negotiations involving a potential cross-code mega-fight between legendary pugilist Floyd Mayweather Jr and MMA superstar Conor McGregor, with questions persisting as to whether or not a deal can actually be agreed.
Talks between the pair regarding a lucrative $100m (£77.3m, €92m) boxing match have been ongoing for some time now. White revealed over the weekend that the provisional date for the bout – 16 September – had now been lost due to the eagerly-anticipated and overdue middleweight title clash between Gennady Golovkin and Saul "Canelo" Alvarez being announced for that night straight after the latter's one-sided victory over Julio Cesar Chavez Jr.
"Listen, the reason they got my date is because I couldn't get my deal done on time," White, who was present at Las Vegas' T-Mobile Arena for that Cinco de Mayo battle for Mexican supremacy, told Colin Cowherd on Fox Sports talk radio show The Herd.
"So they got the date. Life moves on, man, we don't wait for anybody. If the fights are going to keep rolling... I didn't get the deal done fast enough so I lose the date. That's how it works."
Told that it almost sounded as if he was hinting that an agreement between Mayweather and McGregor was getting close, he replied: "No no, I'm not hinting that it's getting close at all. I knew that this thing was going to be a nightmare to get done, if it can even be done. We'll find out. Obviously both guys want to fight each other, but what's the deal? Can the deal be done? That's the question."
Plenty of reasons have been put forth to explain the delay in talks between two of the most recognisable figures in combat sports. Showtime vice-president Stephen Espinoza recently questioned the UFC's desire for the fight actually to go ahead amid apparent fears that they will not see their charismatic lightweight title-holder in the octagon again and claimed that things were "largely at a standstill".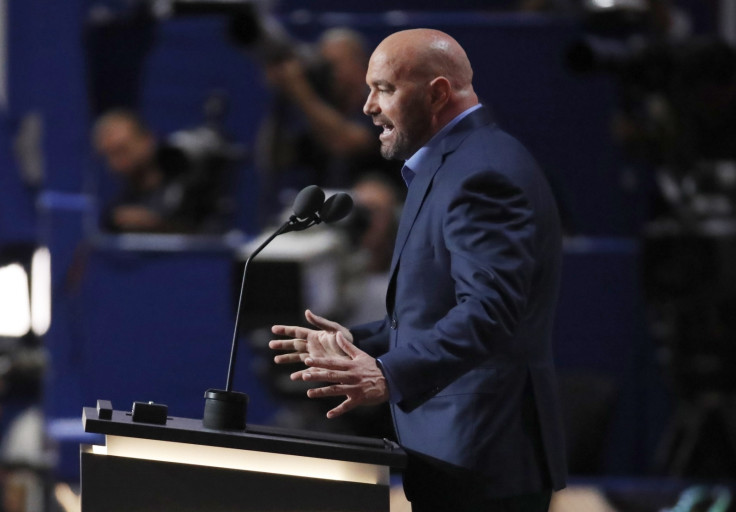 Undefeated former five-division world champion Mayweather, who plans to come out of retirement for the contest having hung up his gloves in the aftermath of a record-equalling 49th consecutive professional victory over Andre Berto in September 2015, has stressed the need for patience and said that the hold-up was partly due to the imminent arrival of McGregor's first child. The Irishman's girlfriend, Dee Devlin, gave birth to son Conor Jack McGregor in Dublin last Friday (5 May).
Asked by Cowherd if there would be a point where he will get fatigued by the whole saga and tired of "Mayweather's crap", White said: "Oh yeah. It's not even Mayweather, it's definitely both sides. It's not just Mayweather, both sides of this thing are going to be hard to get done and absolutely there's going to be a point where I'm done. This isn't what I do, this isn't my business and I'm definitely going to walk away.
"Either way, it doesn't matter to me [how it will land for him personally if it doesn't work]. I know that these two guys want to fight, I've said many times that I respect Conor and I'd like to do this fight for him. But it's got to be the right deal, we have to get the right deal done or it's not going to happen.
"Because at the end of the day, this isn't what I do. The UFC is what I do and I should be focusing on that and not a boxing match. Obviously a lot of people want to see it and there's a lot of interest in it, but it's not really what I do."