Floyd Mayweather Jr should consider facing Conor McGregor under mixed martial arts rules to prevent the meeting being "total garbage", says Mike Tyson. The unbeaten American and the Irish Ultimate Fighting Championship (UFC) superstar are destined to meet in a boxing match but an agreement is yet to be reached.
Talks over the purse split are understood to be holding up a fight being agreed, with the UFC demanding a slice of the fee which McGregor will earn. Mayweather is meanwhile demanding $100m to resume his competitive career, following his last appearance in September 2015.
With McGregor having acquired a boxing license, the clash is expected to be fought on Mayweather's terms; giving the five-division world champion a clear advantage. But Tyson believes that should Mayweather consider an MMA bout it could brighten the contest.
"If Mayweather boxes McGregor, it will be total garbage," the 50-year-old Tyson told ESPN. "But if Floyd goes to UFC, now that would be interesting. I want to see an MMA fighter fight a boxer, not an MMA fighter box a boxer. In a boxing ring, McGregor is outmatched by Mayweather – it won't be fair. McGregor is a colourful guy, but I'd much prefer to see where he's at in a match with UFC rules."
While Mayweather is 49-0 in his boxing career, McGregor has a chequered MMA record having lost three of his 24 professional fights – his last coming against Nate Diaz in March 2016. The 28-year-old has won twice since then, claiming the UFC lightweight title by beating Eddie Alvarez and still remains the premier knock-out artist of his sport.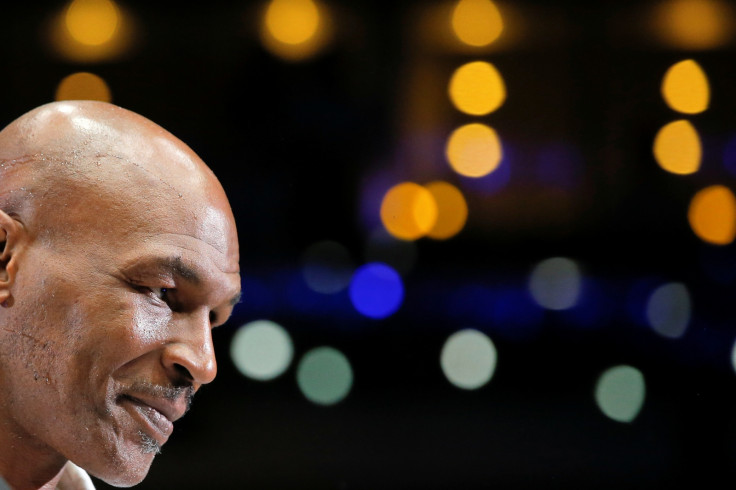 In his prime, Tyson was among the most feared boxers in the heavyweight division. He won his first 37 fights, in the process becoming the youngster ever world champion in the sport's blue ribbon division. But five defeats in his last 12 bouts worked to overshadow an otherwise explosive career – which Tyson has no plans to return to.
"I would never come out of retirement," he added. "Of course Don King has come up with a few proposals over the years, but I wouldn't do it, not even for $100 million. I just don't want to get beaten up anymore – it's as simple as that."