Dana White has scotched suggestions that he is no longer spearheading negotiations regarding a lucrative cross-code boxing match between Floyd Mayweather Jr and Conor McGregor.
A report published by the Los Angeles Times on Thursday (8 June) claimed that the UFC president is not involved in this stage of negotiations, with an official revealing that discussions between UFC ownership group WME-IMG and Mayweather's manager, Al Haymon, were now underway.
However, White, who successfully negotiated a deal with UFC lightweight title-holder McGregor last month and has been the central figure in talks up to now, insists he is still in charge as attentions turn towards reaching an agreement with former five-division world champion Mayweather.
"We live in a world right now where you can't believe anything that you read," he told TMZ Sports, also frustrated by another article this week that claimed he had bought three large houses in Las Vegas' wealthy Tournament Hills area.
"Who else would be running the Mayweather-McGregor deal other than me? Who?
"What does WME know about making big fights? I've had a couple of bad days back-to-back with bad "legitimate" news stories. Trust me, I'm running the Mayweather-McGregor deal. I'm the only one in on it."
The LA Times further suggested that both parties were hoping to make the pay-per-view bout happen by early autumn. Speaking after watching protege Gervonta Davis defend his IBF super-featherweight title for the first time against Liam Walsh at London's Copper Box Arena in May, Mayweather, who retired in September 2015, reiterated that a clash with McGregor was the only thing that would tempt him back into the ring.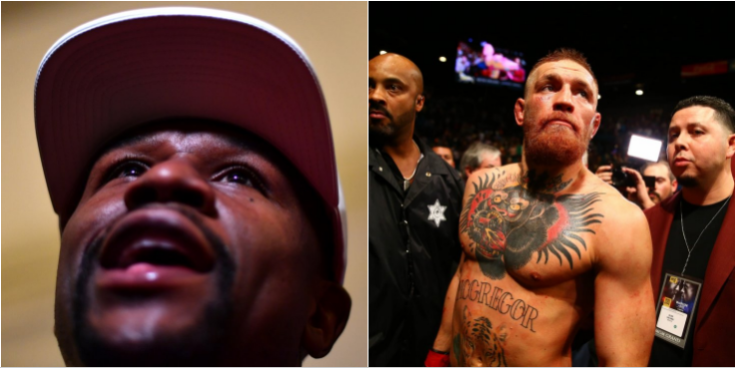 "I never said that [he was guaranteed to fight again] but if I do fight, there is a 90% chance it's against Conor McGregor," he said. "I've talked about this before. The only fight that makes sense to me is the McGregor fight. I've accomplished everything that I want to accomplish, but I guess I have one more obstacle that I have to get over."
Mayweather also stated a desire to see both Davis and another prominent member of his Mayweather Promotions stable, former WBC super-middleweight champion Badou Jack, compete on the undercard.