UFC president Dana White has been sidelined from talks over Floyd Mayweather and Conor McGregor's cross-code boxing match. White helped broker a deal between the MMA franchise and the Irish superstar, but has now seemingly been made surplus to requirements.
The Los Angeles Times understand that William Morris Endeavour Entertainment (WME-IMG), who bought the UFC for $4bn (£3.1bn) in July 2016, are representing McGregor, while Mayweather's manager Al Haymon is looking after the interests of the unbeaten American boxer. An agreement is yet to be reached over the fight but a date in early autumn is being discussed.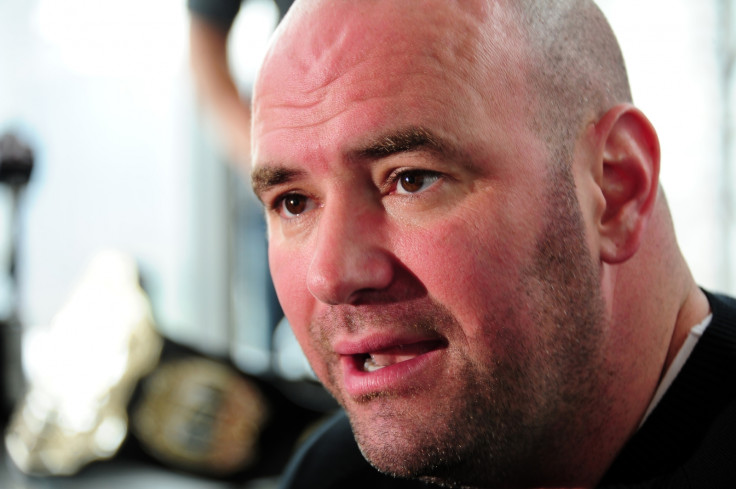 White, who has led the UFC since 2001, previously claimed a date of 16 September had been suggested prior to Canelo Alvarez and Gennady Golovkin's long-awaited middleweight title showdown in Las Vegas being booked for the same day. Alternative dates are now being investigated.
But news that the UFC's head honcho is not part of talks over the bout comes as a major surprise after the 47-year-old provided a running commentary over how negotiations have been progressing during the last few months. White expected to be negotiating directly with Mayweather's trusty adviser Haymon, yet he has been overlooked as talks reach an advanced stage.
As dialogue between the UFC, McGregor and Mayweather slowed during the first few months of 2017, White regularly spoke of his frustration over the delay and was ready to abandon talks to focus on MMA. Yet, the promoter has been among the biggest advocates of the fight, which he believes McGregor could yet win on his boxing debut.