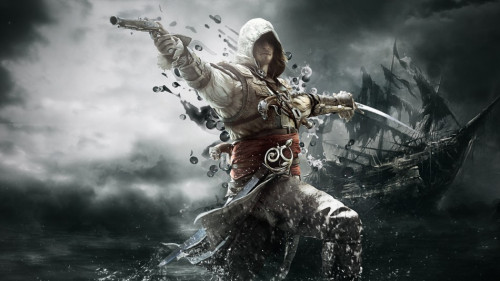 Through 2013, there was a lot of talk about an Assassin's Creed movie. Details regarding the people in and behind the film have been trickling out for a while now. The latest rumor has it that Swedish director Daniel Espinosa might spearhead the project.
A report from TwitchFilm says the film's backer's, 20th Century Fox, might have zeroed in Espinosa, who has films like Safe House (2012) to his credit. He made his mark in the film world with a Sweedish Film Snabba Cash (Easy Money) in 2010. It went on to become a massive international hit.
The report also has it that we might see the film in theatres sometime during 2015.
Who will play the lead?
In the past, there's been some other information regarding the people connected to Assassin's Creed film adaptation. The movie will star Michael Fassbender, according to Variety. The actor is known for his roles in movies like X Men: First Class, Shame, Prometheus, Haywire and many others.
"Michael Fassbender was our first choice" to play the franchise's iconic hooded hero, said Jean-Julien Baronnet, CEO of Paris-based Ubisoft Motion Pictures. "Michael (Fassbender) is an extremely smart, talented, versatile and committed actor," he said.
The actor has also confirmed that the project is "Definitely Happening". "That's definitely happening. We're just developing the script at the moment", said Fassbender to The Daily Beast during October 2013.
Who's Writing it?
Early in 2013, a report from Hollywood Reporter said that New Regency and Ubisoft had picked British writer Michael Lesslie to adapt the video game Assassin's Creed for the big screen.
Assassin's Creed Movie Release Date
Box Office Mojo says that the film be out on August 7, 2015, a delay from its previous release date, which was set in May 2015.