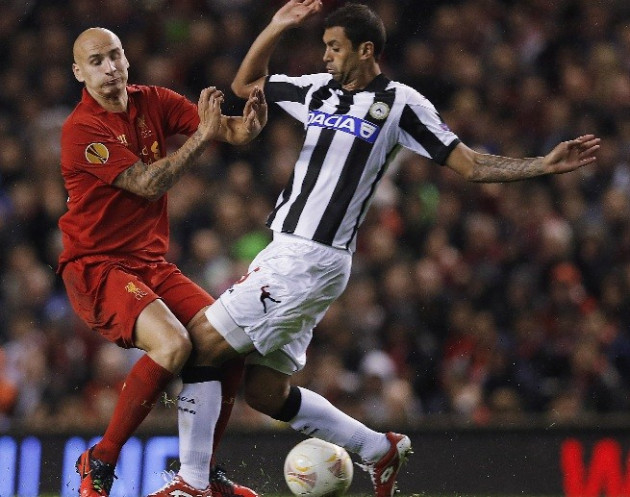 A top footballer at Serie A club Udinese has been convicted of calling a rival a "macaco", meaning monkey.
Danilo Larangeira, 28, insulted Atletico Paranense opponent Manoel Carvalho in his native Portuguese during a 2010 game in Brazil before his transfer to Italy.
Danilo was sentenced to one year in prison by the criminal court in Sao Paulo for the offence but Udinese chiefs, who also control English Championship club Watford, condemned the ruling.
Defender Danilo is expected to appeal. Even if successful and he is spared the jail term, he could still face a hefty fine.
Udinese owner Gino Pozzo condemned the sentence as "ridiculous and absurd" and claimed the judges did not understand football.
"The sentence decided by the court is absurd and it seems that none of the experts, worldwide, has pointed out that such a decision is beyond any common logic," said Pozzo.
"It seems to me that no one has ever played football or does not know the reality of how things are during a game and immediately after."
"[Danilo] is a serious guy, a model professional and during these years he never had any attitude uncivilized and disrespectful."
A number of Serie A players play on loan at Watford. Under Italian boss Gianfranco Zola, the team is pressing for promotion to the Premier League via the play-offs.
Pozzo called on Fifa to look into the case.
"There always will will be moments of nervousness due to adrenalin of the players and the competitive tension, but at the final whistle everything falls within the fold of normal," he said.
"I believe that this judgment should interested Fifa."