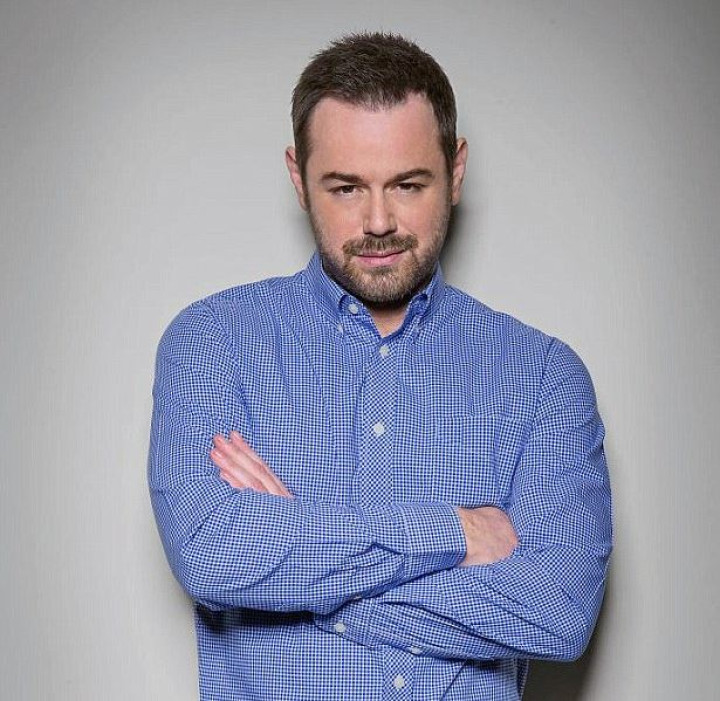 Danny Dyer has been accused of cheating on the mother of his two children, Joanne Mas, with a 21-year-old student.
According to the Sunday Mirror, the 36-year-old, who plays the Queen Vic's resident landlord, Mick Carter, in BBC's EastEnders, allegedly met the brunette at a nightclub, and later the two spent the night at her home.
She apparently took pictures of Dyer as he lay naked in her bed, which the publication claims to have seen.
"Danny clearly fancied her. She is very, very pretty," a friend close to the girl told the publication.
"Of course she recognised him straight away too. And you don't expect to see somebody who has been in so many films and on TV in your local nightclub."
"He got chatting to her and was very flirty – and she was pretty flattered that someone famous was showing an interest. She certainly fancied him too, and found him very charming and likeable," the insider continued.
"She wasn't sure whether he had a partner when they started talking, but the conversation flowed really easily between them both and kept on almost all night. They had a few drinks and when it got late they decided to leave together," the source added.
Dyer has previously admitted to cheating on his long time partner and, in 2009, he revealed she knew about his past infidelity.
Adding on, earlier this year, Mirror had revealed how Dyer had been involved in a threesome at a hotel room in Blackpool.