Darren Sharper: Former NFL safety sentenced to 18 years for drugging and raping women
Prosecutors had suggested a nine-year prison term for Sharper under a multi-jurisdictional plea deal.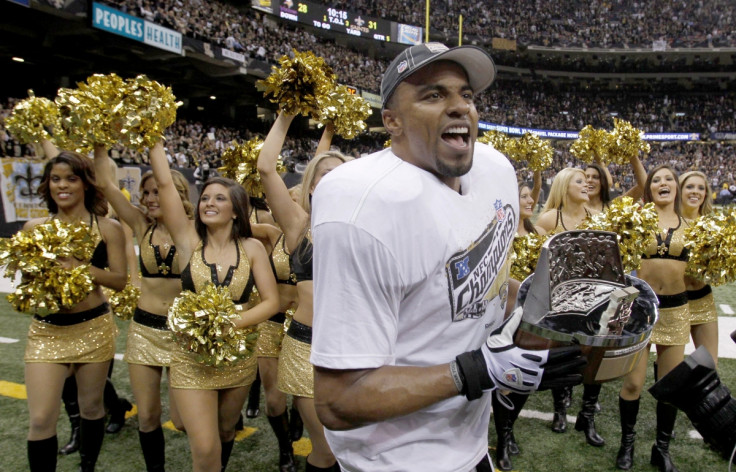 Sports commentator and former American football star Darren Sharper has been sentenced to 18 years in prison after pleading either guilty or no contest to charges of drugging and raping more than a dozen women in four states.
AP reports that New Orleans Judge Jane Triche Milazzo passed down the sentence on Thursday (18 August), two months after she sought a tougher penalty than the nine-year sentence that was initially suggested by prosecutors under a multi-jurisdictional plea deal.
Sharper was responsible for a spate of attacks in Los Angeles, Las Vegas, New Orleans and Tempe, Arizona, which ended in January 2014. He previously pleaded guilty in federal court to three counts of distributing drugs with the aim of rape.
According to court documents he or his friend Brandon Licciardi, a former sheriff's deputy, would put anti-anxiety drugs or sedatives into women's drinks so they could rape them. Codefendant Licciardi has accepted a 17-year sentence.
Should Sharper serve his entire 18-year term, the 40-year-old disgraced sportsman will be eligible for release from prison in 2032.
During his illustrious career the former defensive back played 14 seasons in the NFL with Green Bay Packers, Minnesota Vikings and New Orleans Saints. He was selected as an All-Pro six times, chosen for the Pro Bowl five times and was with the Saints when they tasted Super Bowl victory in 2010. After retiring from American football in 2010, Sharper started working as an analyst for the NFL Network.
© Copyright IBTimes 2023. All rights reserved.