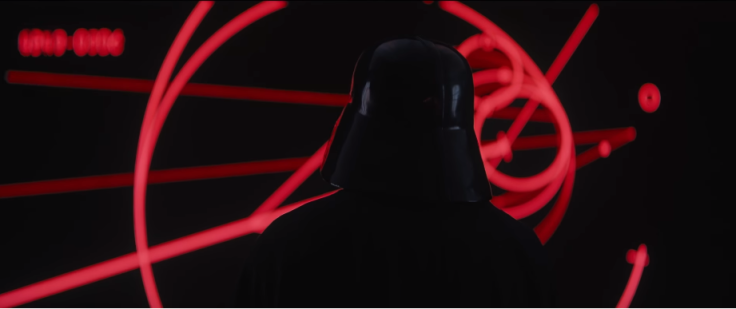 Star Wars fans who had little interest in the ongoing Rio 2016 Olympics were glued to their TV screens for CBS' primetime coverage of the games on 11 August. It was not Micheal Phelps' winning stroke that had their attention though.
Lucasfilm and Disney used an ad slot to release the much awaited trailer for Rogue One: A Star Wars Story which featured a minor clip of the one and only Darth Vader. This teaser is the first time fans of the sci-fi series got a glimpse of the Dark Lord since his last appearance on Revenge Of The Sith in 2005.
Rogue One takes placebefore the events of the first Star Wars film, A New Hope, and tells the story of a group of unlikely heroes who band together on a mission to steal the plans to the Death Star, the Empire's ultimate weapon of destruction. "This key event in the Star Wars timeline brings together ordinary people who choose to do extraordinary things, and in doing so, become part of something greater than themselves," the official synopsis states.
In the new trailer, Felicity Jones's Jyn Erso, the movie's main protagonist gets more screen time, while a droid voiced by Alan Tudyk also features prominently. "The captain says you are a friend. I will not kill you," it says in one scene.
Watch the new trailer for Rogue One: A Star Wars Story below:
Rogue One, directed by Gareth Edwards (Godzilla), also stars Diego Luna, Forest Whitaker, Donnie Yen, Ben Mendelsohn and The Night Of star Riz Ahmed. James Earl Jones, meanwhile, will reprise his voice role as the Darth Vader. The film is expected to release in theatres on 16 December 2016.