Data recorder recovered from Hoboken train crash not functioning officials say
The train's engineer claims the train was travelling at 10mph at the time of the crash.
The data recorder in the deadly New Jersey Transit train crash in Hoboken was not working, the National Transportation Safety Board revealed on Sunday (2 October). The train derailed on 29 September at Hoboken station, killing a 34-year-old woman on the platform and injuring more than 100 people.
NTSB Vice Chairman Bella Dinh-Zarr told reporters that the agency was still in the "fact-gathering phase of the investigation". Dinh-Zarr said the data recorder recovered was over 20 years old, CNN reported. Investigators are working with the data recorder's manufacturer to attempt to retrieve important information.
The agency is searching for a second data recorder in a newer passenger car. "We are hopeful it would be working," she said. Investigators hope to use the data recorder to get information on the train's speed, throttle position and use of breaks at the time of the crash. It may take some time to recover the crucial second recorder.
The train's engineer, Thomas Gallagher, told NTSB investigators that the train was travelling at 10mph when it entered the Hoboken station. However, witnesses claim the train was speeding as it entered the station and was not slowing down.
According to Reuters, Gallagher told investigators he conducted several procedures, including checking the train's speedometer, and claimed he put his mobile phone away during the trip. Gallagher said he does not have memory of the accident. The 48-year-old is cooperating with investigators and has provided a blood sample to be screened for drugs and alcohol.
Dinh-Zarr told reporters that the train's conductor told investigators he "didn't recall anything unusual" before the crash.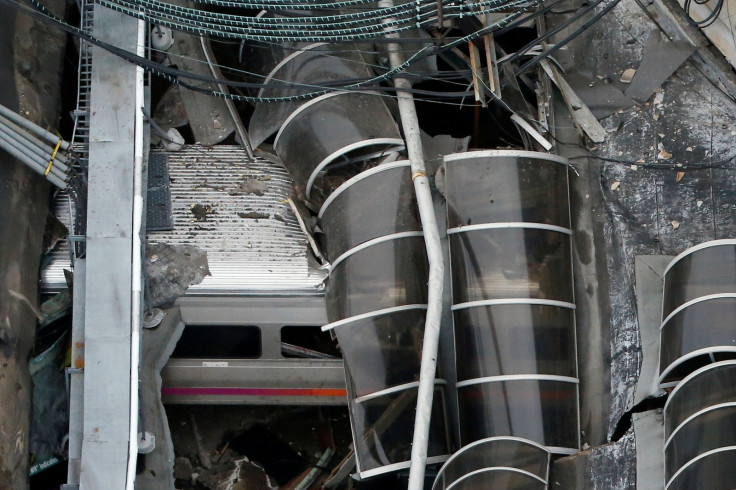 Structural damage to the train station, as well as potential asbestos contamination at the crash scene, has delayed evidence gathering, CBS News reported. "As soon as the site is safe, the NTSB will retrieve the other event recorder from the lead cab car as well as the forward-facing image recorder," Dinh-Zarr said. "Once the NTSB has a successful download, investigators will use that information to validate speed."
NTSB investigators have not found anything on the track that would have affected the train's performance, Reuters reported.
New Jersey Transit was under investigation by the Federal Railroad Administration prior to the deadly derailment. According to CNN, safety violations, including "running through switches" and "yard operations," prompted the FRA audit. The agency completed an initial safety audit in June.
© Copyright IBTimes 2023. All rights reserved.