A retired police officer has come forward to testify against the Philippines President on claims that he created a death squad in order to conduct extrajudicial killings. Arturo Lascanas confessed to being part of the Davao Death Squad (DDS), which was formed when Rodrigo Duterte was mayor of the city.
After denying the very existence of the DDS and calling it "media hype" back in October 2016, Lascanas on 20 February told reporters that he was part of the squad and was personally responsible for killing a radio host who had been critical of Duterte. The former police officer said that he had been informed of the target by Duterte's driver and close aide.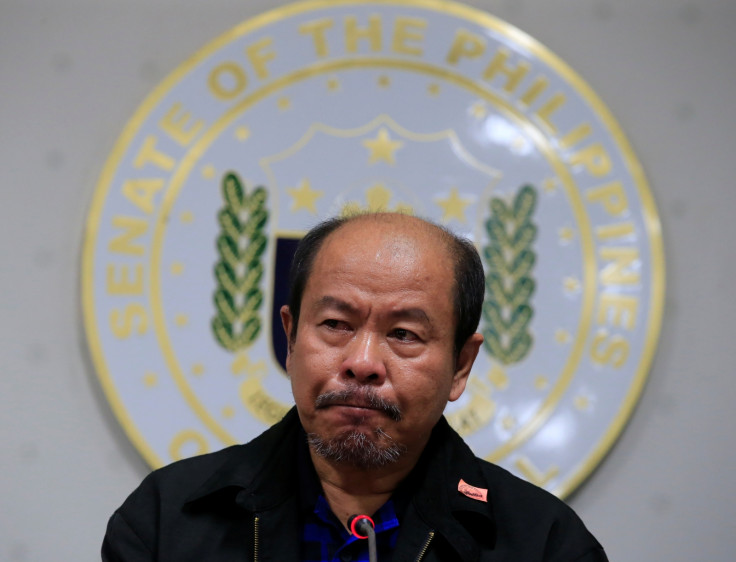 He also confessed that he along with other policemen had accepted money from the then-mayor as payment for carrying out assassinations.
"Of all the killings we did in Davao City, either we bury them or throw them into the sea, it is paid (for) by Mayor Rody Duterte," Lascanas told a news conference at the Senate in Manila. "Most of the time, 20,000 pesos ($397, £320) sometimes 50,000 and depending on the status of the target, sometimes 100,000."
He claims drug lords were the major target of the group but the DDS members were also commissioned to target so-called rebel returnees from the New People's Army. Lascanas said that Duterte has also ordered the bombing of mosques in retaliation for the bombing of the Davao Cathedral in 1993 and that he had been involved in the bombing of the Camamara mosque.
Presidential Communications Secretary Martin Andanar is of the opinion that the police officer's new statement is part of a "protracted political drama" and told CNN Philippines that is was a "character assassination" of Duterte orchestrated by his chief critics.
Lascanas himself claims his decision to make a public confession was due to his conscience and to once and for all stop his "blind obedience and loyalty" to the president.
"I'm satisfied that I've made a promise to God to make a public confession," he said according to Philstar.