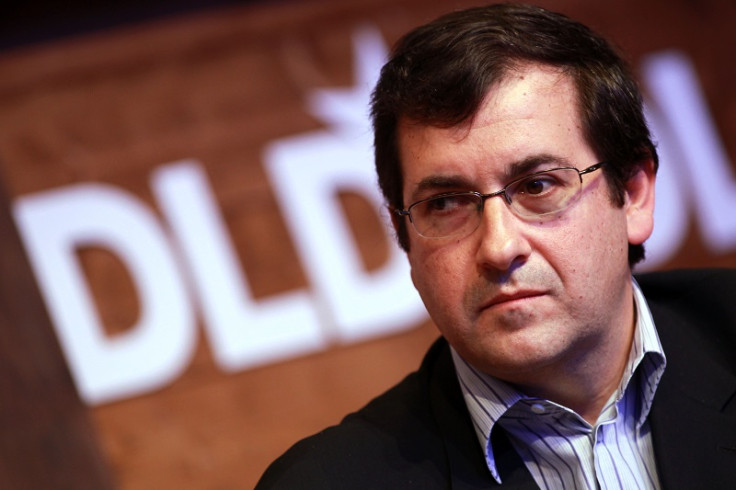 The Four Seasons Resort has refuted claims that the husband of Facebook executive Sheryl Sandberg was staying at the hotel.
Officials at the Four Seasons Punta Mita, on Mexico's Pacific coast, which is close to Puerto Vallarta, had categorically denied that the death of Dave Goldberg happened on any of its properties.
"We are deeply saddened by the news of the death of David Goldberg," officials said in a statement to the New York Post.
"Four Seasons would like to clarify that, contrary to some media reports, the tragedy did not take place at Four Seasons Resort Punta Mita. Mr. Goldberg was not a registered guest at our resort, villas or residences.
"As the tragedy did not take place on our property, nor was Mr. Goldberg a guest, we are not in a position to comment further," the resort added. "Again, our condolences to Mr. Goldberg's family and friends. Our thoughts are with them at this difficult time."
A spokesman for the prosecutor's office in Nayarit State told Reuters that the accident happened inside a gym at the Four Seasons after Goldberg walked over from an adjacent beachfront villa called the Palmasola.
However, a hotel spokesman again rejected these claims. "I am able to confirm that the tragedy did not occur on-site at Four Seasons, and that Mr. Goldberg was not in the Four Seasons gym."
Exactly where Goldberg was at the time of his death is still in dispute although a spokesman for the prosecutor's office said the incident appeared to be an accident and said the SurveyMonkey CEO died from head trauma and blood loss after he lost grip on the treadmill's railings, fell backward and hit his head.
Goldberg died in the Hospital of San Javier after suffering severe head trauma and hypovolemic shock, authorities said.
Hypovolemic shock is a condition that occurs when someone experiences severe blood loss, causing the heart to be unable to pump blood.
The attorney general's office also said it had "exhausted all lines of inquiry in relation to this case."
There will not be a criminal investigation as there were no signs of violence, the spokesman said.
Sheryl Sandberg made her first public statement since her husband has died. The Facebook executive responded to President Barack Obama's tribute to Goldberg on the White House's official Facebook page.
"Thank you President Barack Obama for this beautiful tribute - and for your friendship to our family," she wrote. "Dave Goldberg admired you for your leadership, passion, and your deep love of sports."
At a memorial service held at Stanford University on Tuesday, nearly 2,000 people gathered to pay their respects to the SurveyMonkey CEO. Sheryl Sandberg gave a moving address, saying: "Today we will put the love of my life to rest, but only his body.
"His spirit and soul are still with us."