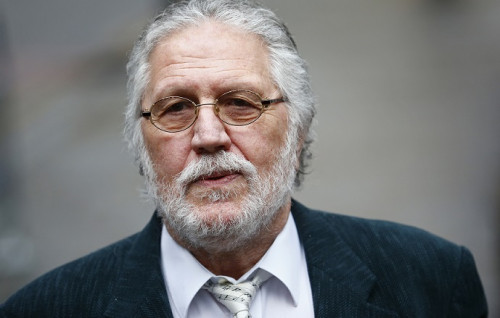 Former radio star Dave Lee Travis is waiting to find out if he has been found guilty or cleared of a string of sex offences dating back decades to the heights of his fame.
The former BBC radio DJ and TV host is charged with 14 sex attack charges dating between 1976 and 2008. Thirteen were for indecent assault and one was for sexual assault.
Travis claimed throughout proceedings he was innocent of all charges and said his accusors were attempting to cash in by selling their stories.
Eleven women came forward to accuse Travis, 68, including one who claimed he sexually assaulted her in a trailer when she was 15. Travis was accused of molesting her during a pop concert by the 1970s group, Showaddywaddy. Separately, a former BBC worker claimed he "jiggled" her breasts.
The most recent allegation dated from 2008 – a sexual assault charge which Travis denied.
Travis denied being "predatory" and insisted the claims against him were "nonsensical."
Travis was accompanied to court by his wife for the first time on the day the jury of eight women and four men retired to consider their verdict.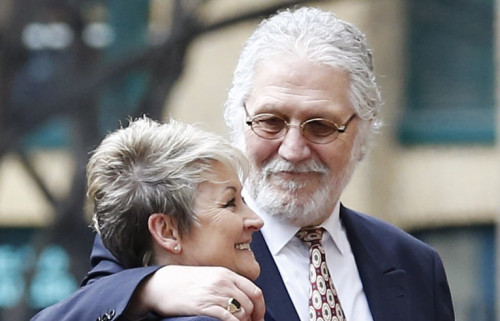 Summing up the case, Judge Anthony Leonard told jurors not to be influenced by other celebrity sex trials – after Coronation Street star William Roache was acquitted last week.
Travis was investigated by police as part of Operation Yewtree, which looked in to historical cases of sex abuse and was set up in the wake of the Jimmy Savile paedophile scandal.
Former BBC host Savile was posthumously unmasked as one of Britain's worst-ever sex abusers, who used his celebrity status and access to youngsters to molest children for decades.
"You are trying allegations of historic sexual assaults against someone who, as I say, has been in the public eye for many years," Judge Leonard told Southwark Crown Court.
"The fact that the defendant is a well-known personality does not change the rules of the way that you try this case."