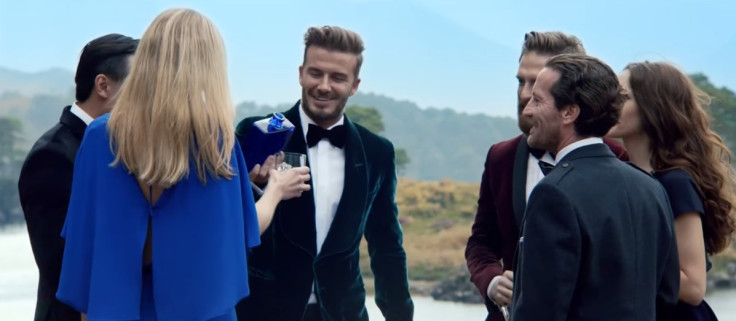 A TV advert for David Beckham and Simon Fuller's Haig Club Whisky could have encouraged underage drinking because of the former Manchester United player's appeal to youngsters, critics claimed.
Alcohol Concern complained to the Advertising Standards Authority that the ad, which sees a dapper-dressed Beckham enjoy a drop of the whisky with friends at a Highland retreat, could have had a "strong appeal" to those under 18 years of age.
The charity said it was irresponsible because it featured Beckham, and that the promo implied that drinking was a key component of social success or acceptance, and that refusal was a sign of weakness.
In response, drinks giant Diageo, which brews the Scotch Whisky, said the retired footballer had a "fundamental role" in developing the brand, including participating in advertising and being a global brand ambassador.
The former England captain featured because of his appeal to the 25-40-year-old male market that the beverage was aimed at, Diageo said, and research showed that his appeal was predominantly adult, with 76% of his Facebook page subscribers over the age of 18.
Describing the advert as "stylish, sophisticated and [for] affluent mature audience", Diageo, which also owns Guinness and Johnnie Walker whisky, said the overall vintage look appealed to a mature audience.
Despite the complaints, the ASA concluded Beckham no longer influenced children the way in which he might have done in years gone by.
The advertising watchdog pointed to Beckham's moves abroad in the latter stages of his career and well as his 2013 retirement from football and subsequent business ventures as reasons why his popularity amongst under-18s may have waned over the past decade.
As a result, none of the complaints were upheld and the advert is able to be screened in its current form.