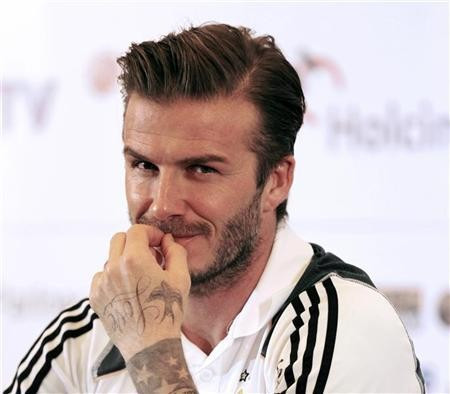 David Beckham has endorsed Harry Redknapp for the England managerial role, with the legendary midfielder revealing his personality will make him a great gaffer as well as his coaching skills.
Beckham trained under Redknapp at the start of last year, and almost completed a loan agreement to play for Tottenham, but the LA Galaxy star was unable to get insurance and the deal fell through.
And now, as the FA search for a manager to fill the departed Fabio Capello's boots, Beckham believes that after his own, and his teammates' experiences of Redknapp, the former Portsmouth manager would be the best man to take over the high-pressure role.
"Harry is a great man, a great manager. His man-management is incredible," Beckham told Sky Sports.
"I've known players that have played under him, I've trained under him and he's not just a great manager but a great person as well."
Debate over whether John Terry should have been stripped of the captaincy by the FA, in the wake of being charged with racial abuse, is still raging. But Beckham believes that it should always be the manager's job to choose who the skipper would be, and he maintained that this will continue to happen, despite the isolated Terry incident.
"Coach's call," he replied when asked who should choose the captain. "That's always the case.
"Obviously the decision was taken to take the captaincy away from John but going forward I'm sure the captain will be picked by whatever manager steps in."
Beckham is said to be involved in England's 2012 Euros side, possibly in a management capacity, and the former Manchester United superstar is also hoping to be involved in the side's Olympics side on the pitch.