David Beckham being overlooked for Team GB's football squad is far from the biggest story concerning Olympic selection for this summer's Games, despite what you might be told.
A superstar he might well be, but to suggest Beckham's hopes and dreams have been tarnished in one fell swoop by coach Stuart Pearce would be an exaggeration. By comparison, some athletes, who have been training throughout an entire Olympic cycle for their crowning moment in London, have been denied by a cruel twist of fate.
Here's six other athletes who have been denied a place at London 2012, and thanks to Beckham's omission, have been overshadowed in the lead-up to the Games.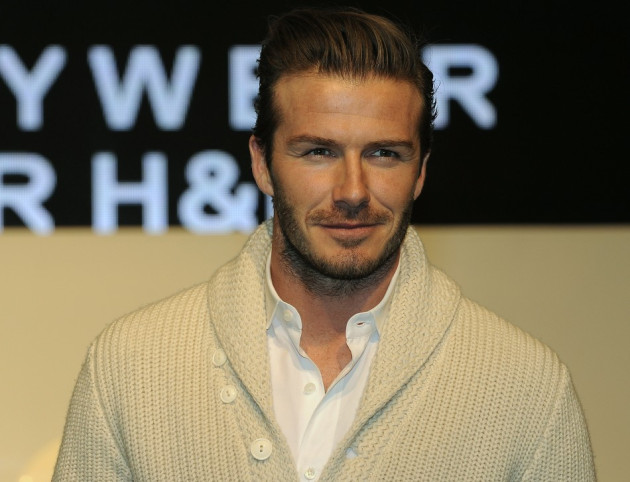 Aaron Cook- Taekwondo
Despite being ranked No.1 in the world for the -80kg category, and with a European title to his name, Cook has been overlooked for selection in favour of world No.59 Lutalo Muhammad. Two appeals from the British Olympic Association for a selection review has fallen on deaf ears, with clarification from British Taekwondo over their selection parameters not forthcoming. Cook is now set to take his appeal to the court of Arbitration for Sport.
Molly Renshaw- Swimming
The 16 year old has submitted an appeal to the BOA this week after missing out on selection in the 200m breastroke, despite achieving the qualifying time earlier in the season. In the British trials at the Olympic Aquatics Centre in March, Renshaw finished behind Stacey Todd, and recorded the qualifying time set by FINA, thus becoming one of the top two swimmers in her country in her event. She fell short of the time in winning the subsequent National Championship, but feels her previous time should suffice.
Keith Cook- Fencing
After just two athletes automatically qualified for the 10-strong team, five-time Commonwealth Games medallist Cook was left out of the fencing squad, despite being ranked as Britain's No.6. Cook had opted out of British fencing's Olympic Pathway and in the selection process, after being originally overlooked, he was unable to appeal the decision after not being originally notified of his omission because there was no record of his email address. The governing body have since turned down an appeal.
Richard and Simon Mantell- Hockey
Big things are expected of both the men and women's Great Britain hockey sides this summer, and the eagerly anticipated announcement of the male side have seen two major omissions. Simon Mantell, who just last week was confident of recovering from a broken foot - suffered in May's Olympic test event - has missed out, as has brother Richard. While Simon's injury was always liable to leave him side-lined, the experienced Richard, who has a combined 164 caps for Great Britain and England, is an unfortunate absentee.
Will Clarke- Triathlon
Clarke was overlooked for Stuart Hayes for the role of domestique behind Alistair and Jonny Brownlee and submitted a secret appeal, along with Liz Blatchford and Jodie Stimpson prior to the squad being officially announced. With the selection criteria hinting towards assisting a gold medal push from the Brownlee brothers, Clarke feels his ability to win a medal in London has been unfairly dismissed in favour of Hayes, who is considered a better foil for the gold medal favourites.