David Beckham's hacked emails were reportedly used by an alleged Eastern European hacker to blackmail the football icon. The sister company of a public relations firm that represents former England captain David Beckham has confirmed it was subject to a blackmail attempt over hacked emails between the footballer and his PR adviser Simon Oliveira.
A spokesman for Beckham, 41, confirmed that the private emails were hacked and doctored. BBC reports that the hacker is believed to be from eastern Europe or one of the former Soviet republics.
The hacker is believed to have approached Portugal-based Doyen Sports, the sister company of Doyen Global, the sports and entertainment agency co-founded by Oliveira. Doyen Sports refused to pay up and alerted the Portuguese police, who opened an investigation into the matter early last year.
The hacker is believed to have passed the hacked emails to European Investigative Collaborations, a network of journalists, who have spent months going through the material before finally distributing it to several European websites last week.
Beckham's emails were publicly leaked by Football Leaks, believed to be the sporting equivalent of whistleblowing site WikiLeaks. BBC said Doyen Sports "was given a clear indication" that the hacker had compromised other sports agencies and sports accountancy firms. It said that those close to Beckham claimed that the hacker was connected to the website Football Leaks.
Portugal police have also confirmed that they are investigating a case linked to Football Leaks.
Although Beckham is yet to comment on the matter, a spokesperson for the star said, "The story is based on outdated material taken out of context."
Chairman of The National Cyber Management Centre and director of research at The National Cyber Research Centre, professor Richard Benham told IBTimes UK, "For hackers, famous figures can be a real gold mine. Celebrities are in the public eye and they influence millions of consumers across the world, but crucially their personal information has high value and they can be held to ransom over it. David Beckham is without question one of the world's most well-known sportspeople and his brand is worth millions, but he's just the latest in a line of celebrities targeted by cybercrime, including Facebook's CEO Mark Zuckerberg."
Professor Benham, who also serves as a security adviser for OwlDetect added, "It's not a rare occurrence however. Cybercrime affects thousands of people everyday and we shouldn't underestimate the value of our own information. We don't need to be David Beckham for hackers to want our information, and for any consumers concerned about their cyber security, the best precaution you can take is to immediately change your password and ensure you aren't using the same password elsewhere online. This one simple step should help protect you and your data on the web."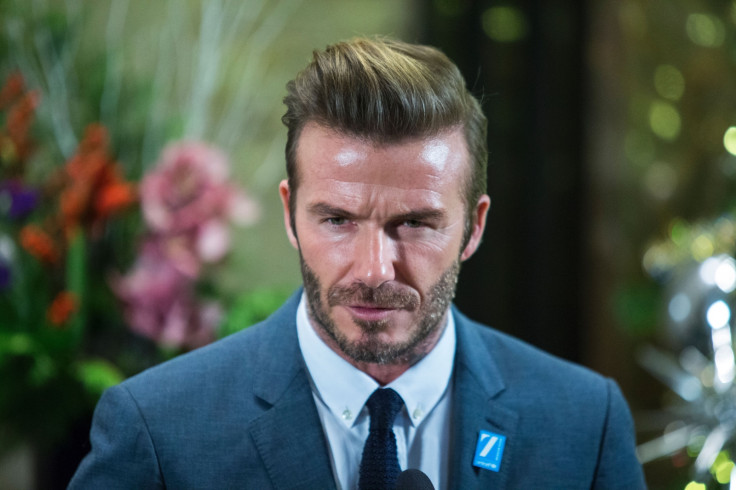 Beckham hires cyber-security firm to go after hacker
Meanwhile, The Mirror reports that the Unicef ambassador has hired cyber-security firm Marclay Associates to go after the hacker.
The publication also says Oliveira has roped in the UK police in the hope of getting them to work with the ongoing Portuguese probe into the hack.
"Contact has been made with cops in this country, too. There is a very good case for a UK investigation as it affects British citizens."
Beckham's team is also reported to have been in touch with police in Spain and Hungary and are expected to get in touch with the German police as well. The publication said that Marclay has worked with a number of private clients, and had already registered "considerable success" in closing down at least three different Football Leaks accounts.