David Bowie died on 10 January after an 18-month battle with cancer, aged 69. Born David Jones, the rock legend from south London is among the most enduring and influential artists in the history of rock and pop. He had released his latest album, Blackstar, on 8 January, which coincided with his 69th birthday. IBTimes UK looks at the numbers behind the music legend.
Official UK Top 40 singles: 63
First ever single: His first release was Liza Jane/Louie Louie Go Home in June 1964, under the name of Davie Jones with The King Bees.
Official UK number one singles: 5. They were Space Oddity (in 1975), Ashes To Ashes, Under Pressure, Let's Dance and Dancing In The Street.
The original version of Space Oddity was rush-released in July 1969 to coincide with the Apollo 11 moon landing. It gave the singer his first taste of chart success, eventually reaching number five in the UK's Official Singles Chart after the track was used by the BBC in its coverage once the spacecraft's crew had safely returned back to Earth.
Biggest-selling UK single: Let's Dance, with estimated sales of 839,000.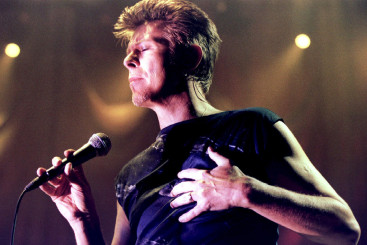 First US number one single: Fame, in 1975. It was co-written by John Lennon and features the Beatles star on backing vocals.
Official UK number one albums: 9.
Biggest-selling UK album: The Rise And Fall Of Ziggy Stardust And The Spiders From Mars, with estimated sale of 1.5 million.
Weeks spent at number one in UK (albums): 23.
Weeks spent in Top 75 in UK charts (albums): 972.
Number of total sales: Bowie is believed to have sold in the region of 140 million albums over his career.
Number of soundtracks released: 5. They were The Buddha Of Suburbia, Christiane F, Labyrinth, When The Wind Blows and Ziggy Stardust: The Motion Picture.
Top 5 most downloaded tracks of all time: Life On Mars, Under Pressure (with Queen), Heroes, Let's Dance and Space Oddity.
Number of times fictional character Major Tom appeared in hits: 3. They were Space Oddity (1969), Ashes To Ashes (1980) and Hallo Spaceboy (1996).
Years spent as "Ziggy Stardust": 2. Bowie adopted the persona of a rock star named Ziggy Stardust after releasing The Rise And Fall Of Ziggy Stardust And The Spiders From Mars, a concept album in 1972.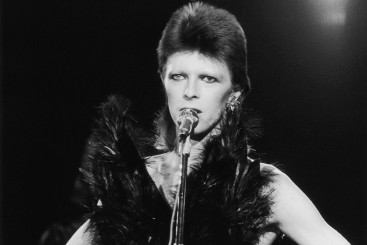 Number of bands Bowie has been in: 10. The Konrads, The Hooker Brothers, The King Bees, The Manish Boys, The Lower Third, The Buzz, The Riot Squad, The Hype, Tin Machine and Tao Jones Index.
First ever web-released single: In September 1996, Bowie innovated once again with the internet-only release of single Telling Lies –which would have taken 11 minutes to download.
Bowie's most favourite bands of the past 10 years: Arcade Fire and TV On The Radio.
Year Bowie was inducted into the Rock and Roll Hall of Fame: 1996.
Position in Britain's greatest living icons: 4. Above him were Sir David Attenborough at number one, singer Morrissey in second and former Beatle Sir Paul McCartney in third.
Position in Rolling Stone chart: In 2004, the music magazine ranked Bowie 39th on its list of the 100 greatest artists of all time, and 23rd on its best singers of all time list.
Year Bowie was awarded the Grammy Lifetime Achievement Award: 2006.