David Bowie memorial concert tickets: Touts resell sold-out Carnegie Hall tickets for £3,000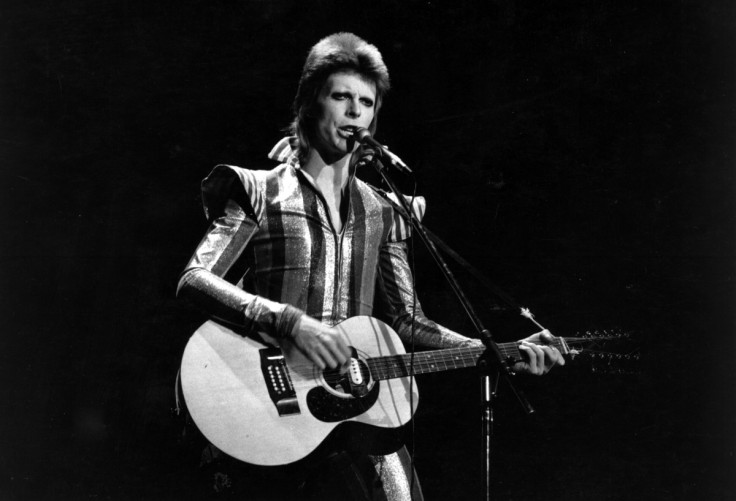 David Bowie's shock death on 10 January led a prearranged tribute concert to be turned into a memorial to honour his life and music. But fans, hoping to bid him farewell at New York's Carnegie Hall on 31 March, have been left bitterly disappointed after the tickets sold out within three hours.
The concert was announced before his death was made public but sold out once the news broke. General admission tickets ranged from $48-$160 (£33-£110). The impressive line-up will feature the likes of Cyndi Lauper, The Roots, Jakob Dylan, Heart's Ann Wilson and The Mountain Goats.
Organizers for The Music of David Bowie issued a statement on the organization's official site which explained that the concert would be "a poignant celebration of his music by his friends, peers and fans".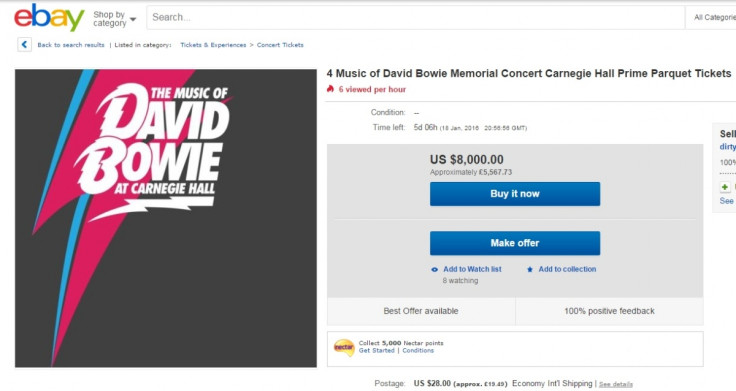 Those turning to third-party tickets website such as Stubhub.co.uk are being faced with demands to pay a hefty sum. At the time of writing, prices for four tickets had skyrocketed to £3,000. The Carnegie Hall box office, however, still lists "limited availability" on its website.
A statement released on the musician's Facebook page confirmed that he had lost his life after a secret battle with cancer. He was 69. "David Bowie died peacefully today surrounded by his family after a courageous 18-month battle with cancer. While many of you will share in this loss, we ask that you respect the family's privacy during their time of grief".
© Copyright IBTimes 2023. All rights reserved.