David Cameron came face-to-face with an angry victim of the recent floods, which have left devastation in their wake, ruining Christmas for people across the country.
Touring local flood-hit regions the Prime Minister arrived in the town of Yalding in Kent, which has borne the brunt of the recent storms and near torrential rains that have battered Britain.
1,750 homes across Kent, Surrey and Sussex are without power after energy companies failed to restore their connection to the electricity supply following the extreme weather.
Local resident Erica Olivares told Cameron that the town had been without power for four days and the local council had done nothing to help restore services.
Ms Olivares said: "We still have no electric. We need electric. As I say, the council, from Monday, we have been trying to contact them, but they have all decided to go on their holidays. Nothing."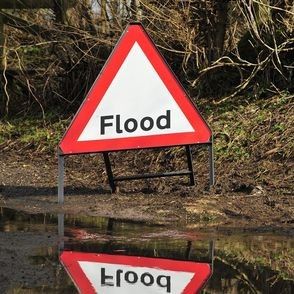 Looking somewhat alarmed by the unexpected outburst Cameron promised to contact the council personally in a bid to hasten the recovery effort. He later visited Ms Olivares' house to inspect the damage for himself.
Meanwhile, other residents of Yalding have complained that they had seen more police for the visit of Mr Cameron than in three days since the floods on Christmas Eve.
Reacting to the ongoing problems faced by residents after the floods the Primeminister admitted: "There are a lot of things that need to be fixed. We need insurence companies to get round to help householders. We need the council to get round with skips to help people get their carpets and furniture removed. And we need to get the power back on. And then we need to learn the lessons. We are seeing these events take place more often."
A power firm is reportedly drafting in engineers from across the country and providing catering vans for those without power.
20,000 homes across the UK are still without electricity and 30 flood warnings are in place as powerful gales and rain continue to batter the country.
With wind speeds of up 85mph, the continued bad weather has caused further disruption to transport with delays on the roads.