David Cameron sets date for Syrian air strike case and commits £179bn for UK defence gear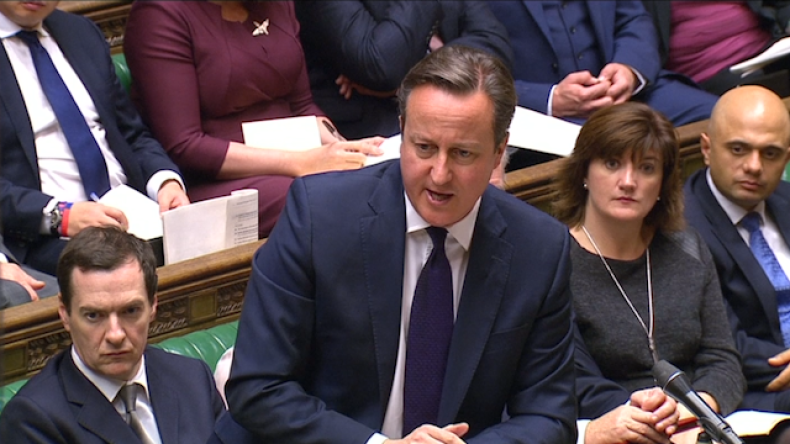 David Cameron will outline his case for the British military to intervene in the Syrian Civil War when he addresses parliament on 26 November, the prime minister has revealed. The Conservative leader made the announcement as part of his strategic defence review statement to MPs on 23 November, where he promised to spend £179bn ($269bn) on new gear for the armed forces.
The spending commitment will include two new 5,000-strong "strike brigades" and nine new Boeing P8 maritime patrol aircraft for maritime surveillance, anti-submarine and anti-surface ship warfare.
"By sticking to our long-term economic plan, Britain has become the fastest growing major advanced economy in the world for the last two years. Our renewed economic security means we can afford to invest further in our national security," Cameron said.
"This is vital at a time when the threats to our country are growing. From the rise of the Islamic State and greater instability in the Middle East to the crisis in Ukraine, the threat of cyber-attacks and the risk of pandemics, the world is more dangerous and uncertain today than five years ago."
He added: "So while every government must choose how to spend the money it has available, every penny of which is hard-earned by taxpayers, this government has taken a clear decision to invest in our security and safeguard our prosperity.
"As a result, the UK is the only major country in the world today which is simultaneously going to meet the Nato target of spending 2% of our GDP on defence and the UN target of spending 0.7% of our GNI on development, while also increasing investment in our security and intelligence agencies and in counter-terrorism."
But the review also includes £11bn in "efficiency" savings that will see thousands of civilian staff from the Ministry of Defence (MoD) cut, as IBTimes UK exclusively reported. "The focus will obviously be on fighting Isis but cuts on this scale would seriously undermine the support armed forces get at home and abroad," a source close to the discussions said.
Meanwhile, Cameron has continued to press the case for UK air strikes on the unofficial Islamic State (Isis) capital of Raqqa in the wake of the Paris terror attacks. The prime minister has promised to unveil a "comprehensive report" into what a UK intervention would look like and this will now come on 26 November.