Former teen icon David Cassidy was always open about his estranged relationship with daughter Katie Cassidy. It has now been revealed that David had completely cut Katie out of his will, further proving how irreparable the divide between them was.
The Partridge Family star, who died in November at the age of 67, stated in his will: "It is my specific intent not to provide any benefits hereunder to Katherine Evelyn Cassidy and/or any descendant of Katherine Evelyn Cassidy."
According to the documents obtained by The Blast, Cassidy had $150,000 in various assets.
The majority of it has been inherited by son Beau, a 26-year-old singer-songwriter.
The will also stated that anything that was "music memorabilia" was to be left with his three half-siblings.
Cassidy who gained fame playing Keith Partridge in the 1970s musical-sitcom The Partridge Family, had struggled with alcoholism for most of his adult life.
He had spoken about his troubled relationship with Katie in an interview with People magazine.
"I've never had a relationship with her. I wasn't her father. I was her biological father but I didn't raise her. She has a completely different life," he said.
Katie was raised by her mother Sherry Williams and stepfather Richard Benedon.
He said, however, that he was proud of her achievements as an actor.
"I'm proud of her. She's very talented. It's hard for me to even accept how old she is now, like 30."
Katie has appeared in TV series such as Arrow, Gossip Girl and Supernatural.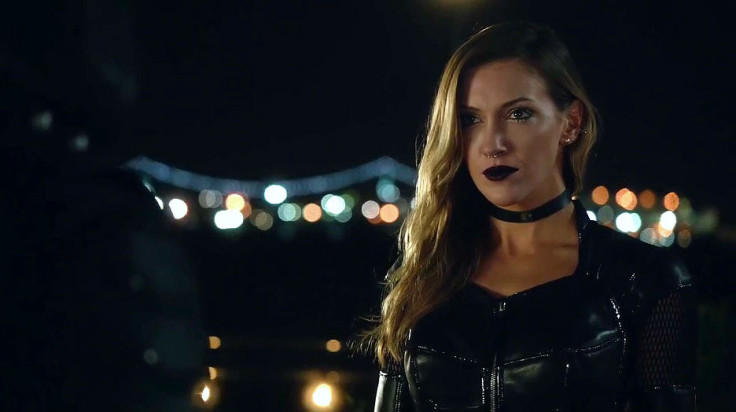 His relationship with son Beau, however, was completely different. The two were very close and the yesteryear star called him a "beautiful person".
In the same interview he said: "He's just one of the best people you'll ever meet in your life and it's that that I'm proud of."
Despite their fractured bond, Katie had paid an emotional tribute on Twitter to her father after his death. It read: "Words cant express the solace our family's received from all the love & support during this trying time. My father's last words were 'So much wasted time'. This will be a daily reminder for me to share my gratitude with those I love as to never waste another minute... thank you."
While having earned a fortune as a young star, Cassidy had squandered most of his wealth by the time he passed away, even filing for Chapter 11 bankruptcy in 2015.
"I was one of the wealthiest young male entertainers in the world then but 10 years later I had nothing to show for it. By the 1980s I was broke and had to rebuild my life," he told The Telegraph.