On I'm A Celebrity, Kiosk Keith has become an all-time fan-favourite character. For years viewers have wondered about Kiosk Keith's true identity and it's only now that the real man behind the tough exterior has been unveiled.
The grumpiest man on TV is a 52-year-old Aussie labourer named Raymond. Since 2002, he has been working on the show as a set builder. It was only in 2013 that the producers noticed his inimitable talent for brooding and offered him the role of Kiosk Keith, the person who mans the Outback Shack.
The Sun spoke to Kiosk Keith's ex wife Donna, who revealed: "Raymond was employed in the art department. He was just a labourer and he'd done gardening and put the plants in the ground and helped build the backdrops to the some of the scenes and stuff.
"When they brought Kiosk Keith in as a character, they offered him the part. So he just doesn't do Kiosk Keith, he still works as a labourer out there too.
"They just get him on screen when they need him to do the shack. They will radio him and say, 'Look, we're doing the shack now, come up'."
Surprisingly Kiosk Keith doesn't get paid extra for his role even though his character has gained iconic status over time.
His salary as a set builder on I'm A Celebrity is AU$25,000 (£14,000) and that's including the German version of the show, which is filmed after the UK edition is over.
"He has to stay back sometimes to do some of the games for Kiosk Keith. That's the time when he should be at home. He's not getting paid the kind of money he should be getting paid for Kiosk Keith. Kiosk Keith's huge," said Donna.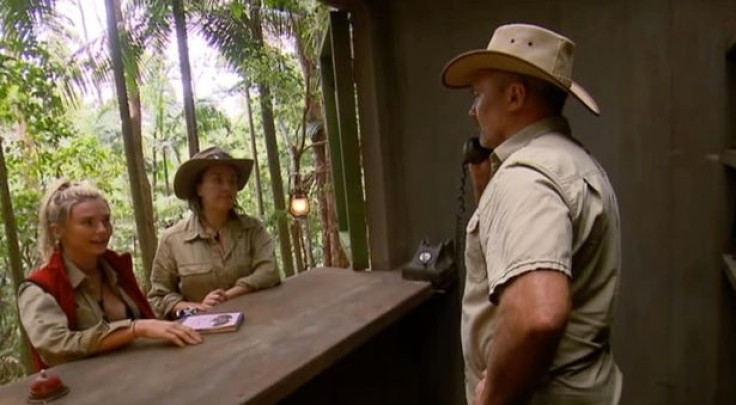 The father of four grew up in a farm in Australia with his nine siblings. He later joined the army for four years. When he returned from his military service, he started printing newspapers by night and helped his family on the farm during the day.
Donna also revealed that it wasn't always smooth sailing for the couple. In the past, Raymond has been charged for assault, multiple DUIs and a domestic incident which got him arrested. She said he could get "verbally abusive" when drunk.
The couple split in 2003 after nine years of marriage and have remained friends since then, co-parenting their children and celebrating each Christmas together.
Discussing how his family feels about the unexpected fame he's gained as Kiosk Keith, Donna says: "We all kind of laugh about it because we see what's on Twitter and all these people saying these things about him and marriage proposals and we just laugh."
Before this, the viewers knew nothing about Kiosk Keith's life outside of the show. He was recognised as the stern-faced shopkeeper who apparently writes erotic novels and loves slamming shutters on the campmates' faces.
The only other details available to his fans were from his Twitter bio, which reads: "Aussie LAD born and bred. Employee of the month at The Outback Shack. I'm the biggest Celebrity in I'm a Celebrity. #KioskKeith."