David Cassidy's warring family have called a truce to be by his side as he remains in intensive care after suffering organ failure, People magazine reports.
The 67-year-old singer and former The Partridge Family star was rushed to hospital in Florida on 15 November and placed in a medically induced coma.
According to the publication, his relatives, who had fallen out, managed to put aside their differences so that they could support him amid his health battle.
"There had been many family issues because of his alcoholism, but they are all reuniting in support of him," a source told People. "He was delighted to see them."
Concerns regarding Cassidy's health were first raised when he fell on stage during a concert in Los Angeles in February. Video showed him stumbling and slurring his words as she struggled to perform. He told the audience he will no longer be touring.
Things came to a head earlier in November when his organs started failing and he was put in a coma. His publicist JoAnn Geffen told the Associated Press (AP) that doctors were hoping to "keep him as well as they can until they can find another liver".
On Saturday he was conscious and surrounded by family, including his son Beau Cassidy, ex-wife Sue Shifrin and brother Patrick Cassidy. "When his brother Patrick walked into the room, David lit up like a Christmas tree," the insider revealed. "There's been total resolution within the family. They will always be there for him."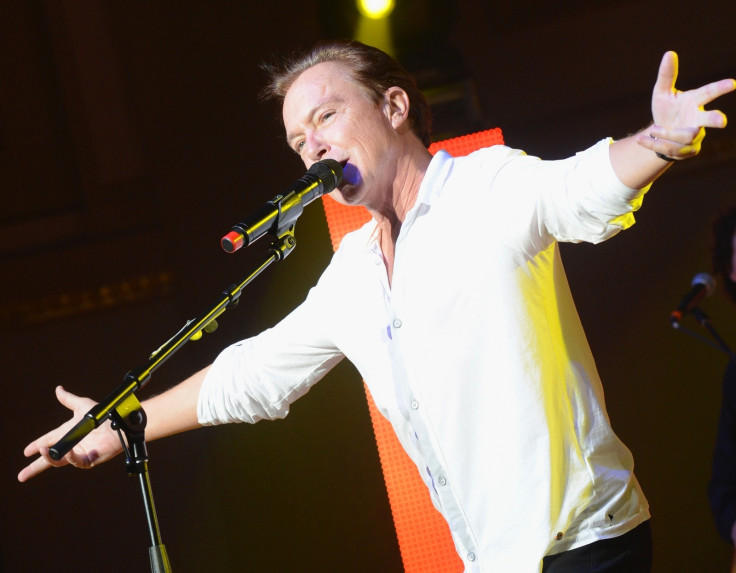 IBTimes UK has reached out to Cassidy's representatives for comment.
The entertainer's health woes come after turbulent few years. In 2015 he filed for Chapter 11 bankruptcy, a year later he divorced his third wife Sue Shifrin, has had multiple arrests and went through a stint in rehab in 2008 and revealed his dementia diagnosis in February.