David Moyes is the Sir Alex Ferguson Choice for Manchester United
If the memories that Sir Alex Ferguson will evoke upon his departure as manager at Manchester United truly are of longevity, an investment in youth development and a respect for the club's history, then it makes the appointment of the like-minded and fellow-Glaswegian David Moyes as the club's new boss as routine a decision as any the Glazer family make at Old Trafford.
The link between Ferguson and Moyes is further reaching than just their footballing apprenticeship at Drumchapel FC, where David Moyes Senior took charge of Ferguson at under-16 and under-18 level. Indeed, while Ferguson's father worked as a shipbuilder in Govan, Moyes' farther was a draughtsman at the shipbuilders.
The two families may have been intrinsically entwined during their working-class upbringings on either side of the Clyde River, but should Moyes succeed the 71 year old at the Theatre of Dreams they will share a bond neither could have imagined.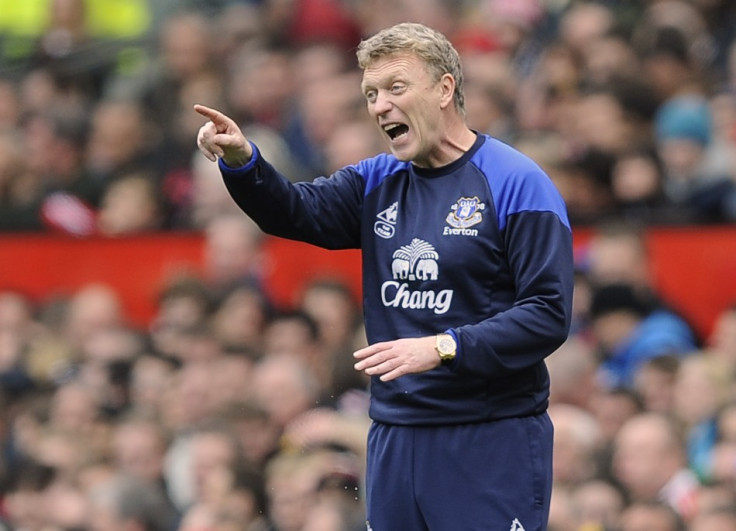 Moyes will be taking on the greatest task of his professional life but like Ferguson upon his appointment in 1986, he is battle hardened for the job at hand. Having begun taking his coach badges at just 22, Moyes took on the rigours of the football league with Preston North End. With shoestring budgets, his coaching aptitude came to the fore.
Within three years of taking over at Deepdale, Moyes had Preston 90 minutes away from the Premier League with a team including John Macken, Paul McKenna and David Healy; long-term football league custodians of the future but at the time merely possessing burgeoning potential.
In an era where Premier League clubs either appointed experienced names of foreign unknowns, Bill Kenwright's plunge into the depths of the football pyramid in 2002 was bathed in risk, especially mid-way through a campaign where The Toffees were tumbling towards relegation. The appointment represents as gutsy a managerial move in the top flight since the turn of the century. Lightning could be about to strike twice.
Inside three years Moyes guided Everton from the precipice of the second tier to breaching the iron curtain that was the Premier League top four and Champions League qualification; not least above Merseyside rivals Liverpool for the first time since their last title win in 1987.
With the Goodison Park club self-sufficient under the restricted steering of Kenwright, Moyes has once again been forced to work within devilishly fine financial parameters and produce results beyond expectation. An FA Cup final appearance, after knocking out United on penalties in the semi-final, followed in 2009 but still remains the closest Moyes has come to a major trophy notable by its' absence, even with resources limited. His top-level Champions League experience remains wafer thin also.
That chasm in silverware is the one difference between these two sons of Scotland's second city. Ferguson took 10 major honours with him to Manchester and even after failing to deliver a league title until 1992, his judgement was never questioned. Given the connection between Ferguson and Moyes - coupled with the former's undoubted influence in the decision making process concerning his successor - 28 major trophies later suggests we shouldn't start doubting him now. Moyes will receive the Ferguson seal of approval.
© Copyright IBTimes 2023. All rights reserved.