Serbian tennis player David Savic has failed in his bid to overturn the life ban he received for match fixing in September last year.
The 27-year-old was found guilty of three violations of fixing the outcome of a tennis match and was handed the life ban by the Tennis Integrity Unit last October.
Savic attempted to appeal to the Court of Arbitration for Sport [Cas], who did retract a fine of £63,000, but his bid was unsuccessful and he will never be allowed to play professional tennis again.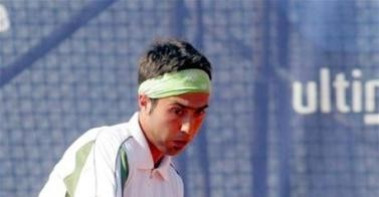 He is just the second player in history to receive a life ban after Daniel Koellerer of Austria was banned for the same offence back in May 2011.
While the details of the case have yet to be disclosed, Savic was found guilty of "contriving or attempting to contrive the outcome of an event".
Savic claimed that the charges being brought against him were made by an unidentified 'top player' who he was banned from naming, and which he had not spoken to in 11 years.
"Cas has confirmed the decision ... to rule that David Savic be permanently ineligible to participate in any event organised or sanctioned by any tennis governing body," read a statement from Cas.
"The Cas panel rejected the player's arguments and concluded that the disputed facts had been proven not only by a preponderance of the evidence but indeed to the panel's comfortable satisfaction."
Savic may not be a recognisable name to most tennis fans but he had carved out a near ten year career on the challenger circuit in which he specialised in doubles.
His career high ranking of 363 came back in 2009, while he was once ranked inside the top 200 doubles players in the world in 2010.