Sony unveiled Days Gone for PS4 at its E3 2016 conference, revealing the latest project from Uncharted: Golden Abyss and Syphon Filter developer Bend Studio.
The action-adventure title enjoyed a debut trailer which featured the game's dishevelled bounty hunter protagonist, Deacon St. John, traversing a post-apocalyptic world on foot, battling against vast hordes of shambling undead - nicknamed 'Freakers' - and hurtling through a remarkably verdant wasteland on a motorcycle.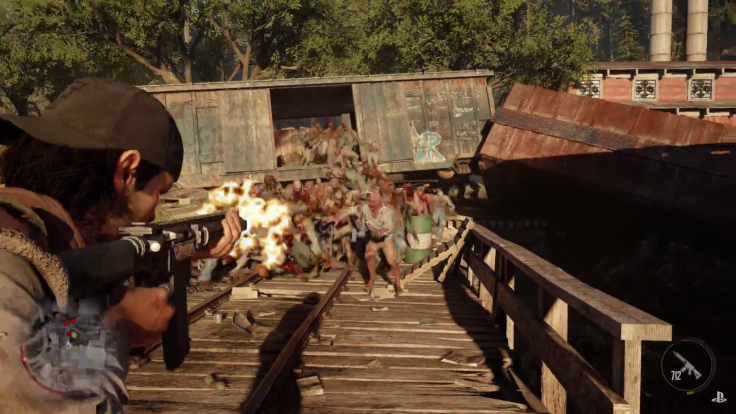 No launch window was given for the open-world survival game which features "crafting, traps and alternate paths", although the footage is rather polished, suggesting that its launch can surely not be too far off.
Sony later detailed the game in a blog post, providing an official Days Gone plot synopsis:
"Set in the beautiful, volcanic scarred high-desert of the Pacific Northwest, Days Gone is an open-world action-adventure game where you play as Deacon St. John, a Drifter and bounty hunter who would rather risk the dangers of the broken road than live in one of the "safe" wilderness encampments. The game takes place two years after a global pandemic has killed almost everyone, but transformed millions of others into what survivors call Freakers – mindless, feral creatures, more animal than human but very much alive and quickly evolving."
Bend Studios' creative director John Garvin goes into further detail about the game's world in the blog post, stating that "this is a brutal world, where everyone and everything is struggling to survive – but hopefully, the trailer shows that the game is about more than that. It's about desperation, hope, transformation, loss, madness, discovery, friendship, exploration, brotherhood, regret and love."