DEA confident Guzman will be caught as drug kingpin tweets 'no one has been able to stop me'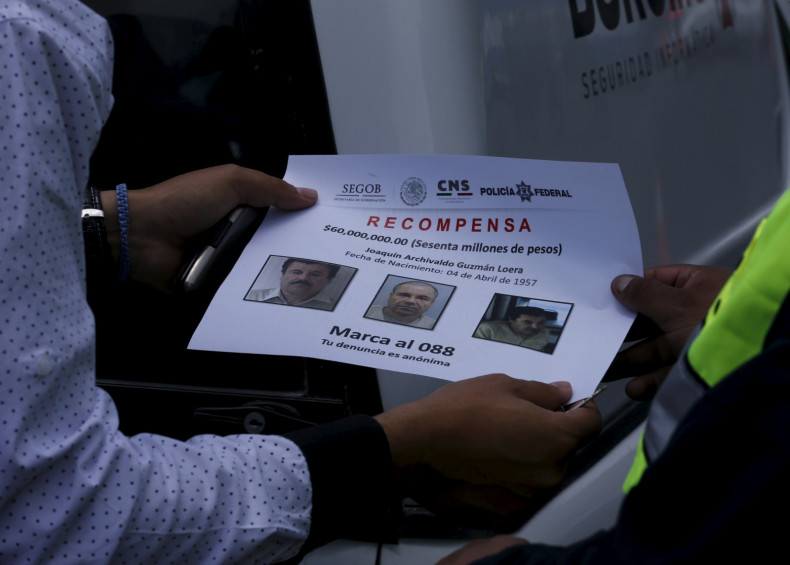 The world of law enforcement may be confident of the imminent capture of notorious Mexican drug kingpin Joaquin "El Chapo" Guzman, but he was quick to remind them that no one has been able to stop him.
Interpol, the global policing organisation, issued a "red notice" on 16 July on Guzman. According to USA Today, Interpol said El Chapo is wanted on US charges of "conspiracy to import and possess cocaine with intent to distribute; money laundering, and criminal forfeiture."
The agency's "red alerts" call for the arrest of a wanted person for extradition to the country or countries where the person faces charges.
US Drug Enforcement Administration deputy administrator Jack Riley told USA Today, "I haven't slept since Saturday night. The hunt is back on — and we are going to get him."
The 60-year-old cartel leader escaped from Altiplano prison on 11 July using an elaborate tunnel straight from his jail cell. Riley told reporters he believes Guzman will stay in Mexico to return to the Sinaloa Mountains in western Mexico to rule over his cartel.
"My sense is that he's a creature of habit," Riley said. "I don't have any information to suggest it, but I would guess that he would retreat to Sinaloa."
The DEA administrator noted that despite his time in prison, Guzman has remained an important player in the international drug trafficking trade. El Chapo first served time after his arrest in Guatemala in 1993, leading to a 20-year sentence in Mexico. He escaped prison in 2001 and was recaptured, thanks in part to information from the DEA, at a beach resort in February 2014.
According to USA Today, Guzman was intent with escaping prison again and even had the DEA warning the Mexican government of his escape plans.
Since his escape, El Chapo has allegedly been taunting his would-be captors and critics from a Twitter account reportedly run by his son. He first used the account to tweet against Republican presidential candidate Donald Trump and Mexican President Enrique Peña Nieto.
He seemed to scoff at the idea of being recaptured after his most recent escape in a tweet posted on 16 July. "The years go fast and I keep enduring the hardest hits, the ones who truly know me know well that no one has been able to stop me."
While Riley acknowledged that Guzman's immense wealth could help him remain free, he believes authorities are still capable of capturing him. "This is a stone-cold killer and he's been on top for 20 years. So the resources to kill, to corrupt, are there," he said. "But we have gained a lot of intelligence. We are smarter now."
Mexico, for its part, has released surveillance video of Guzman's escape and has announced a $3.8m (£2.4m) reward for information leading to his recapture.