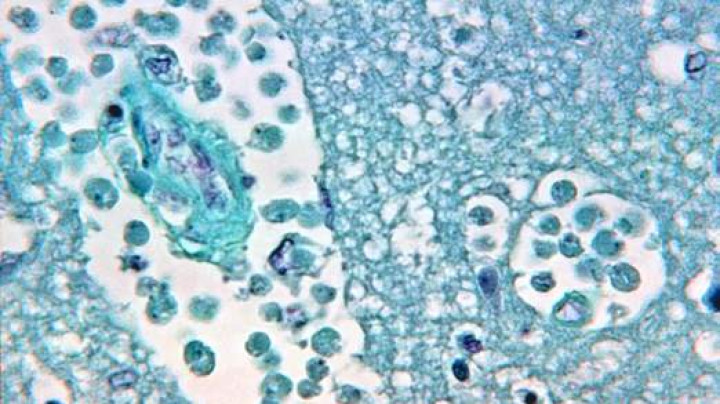 Taking showers to keep clean has been ruled out in towns in the American south because of a deadly brain-eating amoeba that gets up your nose, quite literally.
Residents in a string of towns in the state of Louisiana have been advised to make sure they do not ingest tap water up their nose because it might kill them.
The invisible killer lurking in the water system is an amoeba called Naegleria fowleri and it has already been blamed for the death last year of a four-year-old boy.
US TV station CBS said public officials at the Department of Health and Hospitals have issued a fresh warning now it has reappeared this year.
Under the advice, residents should not let water get up their nose because it is where a nerve is located which the amoeba latches on to and begins its journey to the brain. Once there, it can destroy brain tissue and cause death.
But it is safe to drink the water, said experts, because the particular nerve is the only way for the amoeba to reach the brain and this nerve is found only inside the nose.
Parish President Natalie Robottom told the news channel: "The parish utilities department is taking immediate actions to fully chlorinate the water system and eliminate the threat.
"As more information becomes available, it will be released to the public."