An opposition leader in the Democratic Republic of Congo has called for new international sanctions against security forces who he blamed for the death of anti-government protesters. The demonstrations were held to stop President Joseph Kabila from extending his term.
Two days of protests have reportedly killed at least 32 people, including four police officials. But according to Human Rights Watch, the death toll stands at 43, of which six are officers. The government has blamed the opposition for the political unrest in the country and has threatened to punish those who were behind the agitations.
"Without sanctions, they will continue killing people like mosquitoes," Reuters cited Moise Katumbi, a former ally of Kabila, as saying.
Katumbi has put the death toll at more than 50 in the clashes this week between police and the protesters. He said the United Nations must appoint an independent commission to conduct an inquiry into the deaths of the protesters in the mineral-rich country.
He also called on the African Union and the international community to impose sanctions on senior security officials, including Minister of Justice Alexis Thambwe Mwamba.
"If there are sanctions, there is going to be stability in Congo. There is instability because there are no sanctions," Katumbi told the news agency.
Earlier in June, the US had imposed sanctions against a senior DRC police officer for his alleged role in violently suppressing the opposition protests and for the deaths of some of the protesters. On 16 September, Washington said once again that it was ready to impose "additional targeted sanctions".
The DRC government also vowed to punish the ringleaders as some of the protesters had gathered in various parts of the capital Kinshasa. Although normal life resumed after the two-day violence, the army was deployed in view of continuing tensions.
Attorney General Flory Kabange Numbi told reporters: "The Congolese national police are actively seeking out the ... authors of these grave acts of murder and plunder."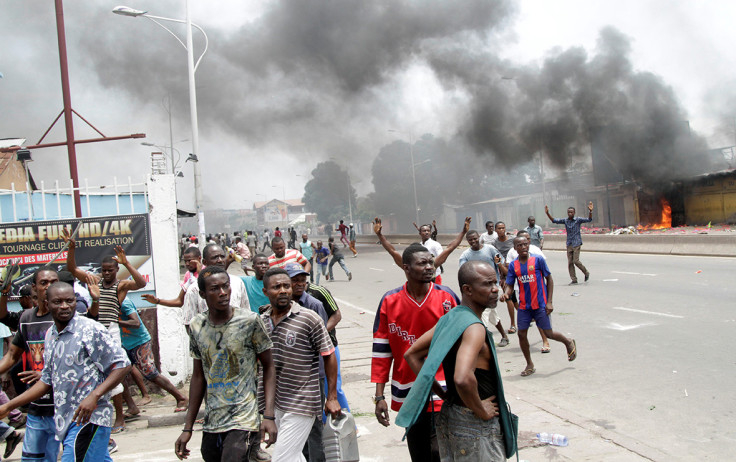 Those opposing Kabila want him to go at the end of this second term in December. They are reported to be of the view that the president is trying to cling to power by delaying elections due on 27 November. According to the Congolese constitution, extension after the second term is not permitted.
Katumbi, who is also planning to run for the president, said: "President Kabila is just fooling everyone. He doesn't want to go. He wants to remain in power and is killing his own people."